Some of the links in this post are affiliate links. This means if you click on the link and purchase the item, we will receive an affiliate commission at no extra cost to you. All opions remain our own.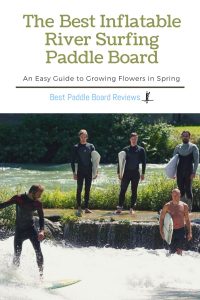 For some, the idea of racing down a whitewater current while standing on a board may seem like trying to keep balance on a banana peel. But for others, whitewater surfing on an inflatable paddle board–whitewater SUP–offers an enticing alternative to traditional whitewater sports such as kayaking and rafting: equally thrilling with a little less risk.
Whitewater activities have only grown bigger and bigger in recent memory. So much so that many water parks have installed artificial whitewater rapids, where people can kayak, canoe, raft, or surf without having to commute to the nearest river, lake, or ocean.
According to the Outdoor Industry Association, participation in River SUP increased by 30.5% from 2012 to 2015.
To that end, paddle boarding has been and still is, traditionally a leisurely activity for the lake or ocean. It certainly makes for a great workout, but it's never been perceived as a particularly thrilling endeavor. But thanks in large part to increased access to whitewater, the sport of whitewater SUP has skyrocketed.
What is a Whitewater River Paddle Board?
As any certified whitewater paddle board instructor would tell you, one of the most important fundamentals of the sport is to let the board do the work. As such, the board must be maneuverable, strong, buoyant, light, and very fast. That is why, in comparison to traditional paddle boards, inflatable SUP's tend to be wider, shorter, and are significantly rounded at the nose and tail.
What to look for in a River Surfing Paddle Board?
Rounded SUP Ends
Because lake and ocean water tends to be smooth, traditional paddle boards are largely flat in order to create as large a surface area on the water as possible. Whitewater boards, on the other hand, must be much more maneuverable in nature. Therefore, the front of the board tends to be rounded so that the surfer can turn in and out of the rapids with relative ease.
SUP Board Length
Similarly, whitewater boards tend to be much shorter than traditional boards, sometimes by as much as 2 or 3 feet. Surfable river waves tend to have very little room in front of them, demanding a smaller board with an upward curve at the front.
Hardboard vs. Inflatable SUP
Most regular paddleboards and pure surfboards are hardboards, giving them an advantage in carving thanks to their thinner edges. Some whitewater paddle boards are also hardboards for that reason, with the obvious disadvantage of potentially damaging collisions with rocks. That's another reason why inflatable boards are so popular, as they can more easily bounce and deflect upon impact with the rock.
How to Whitewater River Surf with a Paddle Board
The Best Whitewater Surfing Paddle Board
Isle Explorer Inflatable Paddle Board
Summary: The Isle Explorer is the board that can do it all. If you cab only buy one board, this is it cause it does everything well. The 11′ military grade PVC paddle board is extra durable to handle and rock or wave in it's way. The soft brushed EVA traction pad now has grooves for extra traction for carving back and forth.
Pros: 6″ thick for extra stability, comes with accessory bundle, durable, and has a 2-year warranty
Cons: Longer board for surfing 
Hala Rado River Surfing Paddle Board
Summary: With an array of blended features, the Hala Rado is a strong performer in high volume flows where smaller boards might be overwhelmed. Amenities include a 1.5" stomp pad, a diamond groove deck pad for maximum traction, and soft rigging points compatible with a kayak seat.
Pros: industry-leading 3 year warranty, flexible rigging points that can attach virtually any kind of gear, comfortable and stable deck pad
Cons: storage bag is a bit too small to fit the board when deflated, no handles at the balance point
NRS Whip 8.4 Inflatable River Surfing Paddle Board
Summary: The NRS has removable, interchangeable, nylon-reinforced plastic fins that allow you to customize your setup and absorb impacts without breaking. It includes a high-pressure pump with pressure gauge, two Whitewater fins, two All-water fins, carry bag and repair kit.
Pros: versatile, "park-and-play" board that can be used on flat water or in the rapids
Cons:  very expensive
Hala Atcha 9' 6" River Surfing Paddle Board
Summary: The Hala Atcha is made specifically for downriver paddle boarding and is very curved at the ends. It is more than a foot shorter than the Hala Rado and includes 2 additional rear fins.
Pros: retractable fin retracts into the board upon contact with a rock, allowing you to paddle even the shallowest of rivers
Cons: According to the Hala Website, this board "can expose you to chemicals including Di(2-ethylhexyl)phthalate (DEHP), which is known to the State of California to cause cancer and birth defects or other reproductive harm."
NRS Quiver 9FT 8IN Inflatable River Surfing Paddle Board
Summary: This is another board that is made especially for downriver boarding. It has a heavy-duty PVC drop-stitch construction to protect from rocks. Its 36 inches of width provides extra balance to boarders.
Pros: Utilizes Axis Technology, an acrylic stiffening agent, which improves stiffness and performance without adding any weight or making the board harder to pull up
Cons: Like the Halo Atcha, this board can also expose you to chemicals including Di(2-ethylhexyl)phthalate (DEHP), which is known to the State of California to cause cancer and birth defects or other reproductive harm.
Hala Peno Inflatable River Surfing SUP
Summary: The Peno is among the most premier performance river surfing paddle boards. The newest iteration of the board is extremely nimble and low to the water, making the art of cutting in and out of waves much more fun.
Pros: flexible enough to handle both big waves or glassy whitewash, buoyant enough to work as a small downriver board
Cons: not a particularly fast board, especially on flat water
Other Great Paddle Board Related Articles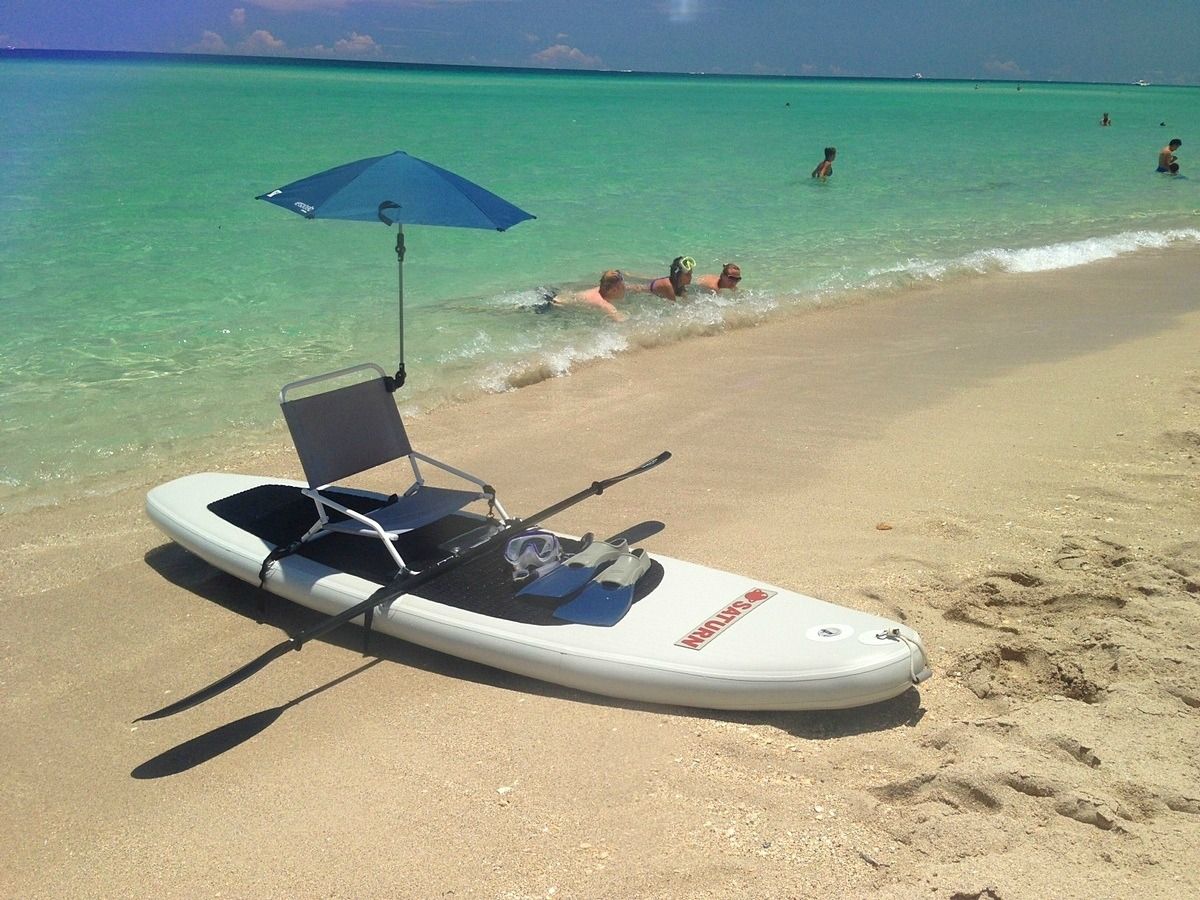 Some of the links in this post are affiliate links. This means if you click on the link and purchase the item, we will receive …