Some of the links in this post are affiliate links. This means if you click on the link and purchase the item, we will receive an affiliate commission at no extra cost to you. All opions remain our own.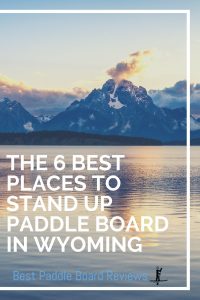 Wyoming has long been regarded as one of the most picturesque landscapes in America. Whether you visit Jackson Hole to hike and ski down the snow-capped mountains or wander through the famous Yellowstone National Park, it's sure to be a trip you'll remember forever.  
If heights aren't your thing then seeing the beautiful Great Plains in Eastern Wyoming is just as breathtaking. Hiking may get all the attention, but exploring the area through paddle boarding is the unsung hero of Eastern Wyoming.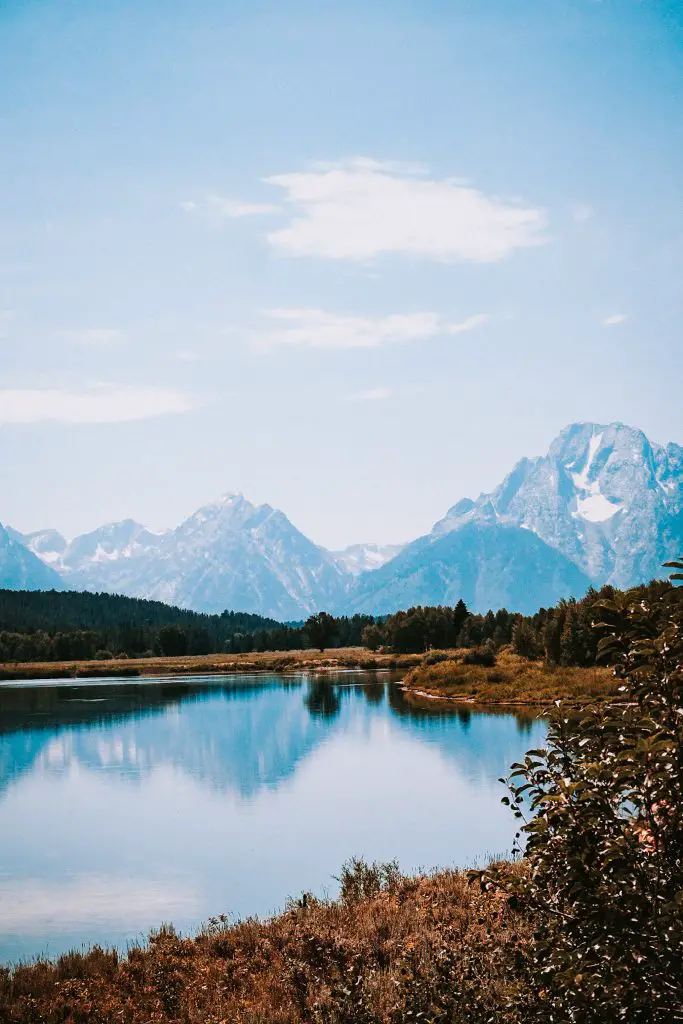 Located in Grand Teton National Park in northwestern Wyoming, this beautiful lake is almost 40 square miles in size. Sitting at an elevation of 6,772 feet, Jackson Lake offers stunning unobstructed views of Grand Teton Mountain Range. The views are absolutely breathtaking at sunrise or sunset. 
In addition to being a great SUP destination, this lake offers boating, fishing, jet-skiing, and more. It's easily accessible through the national park by following the map to the provided parking area.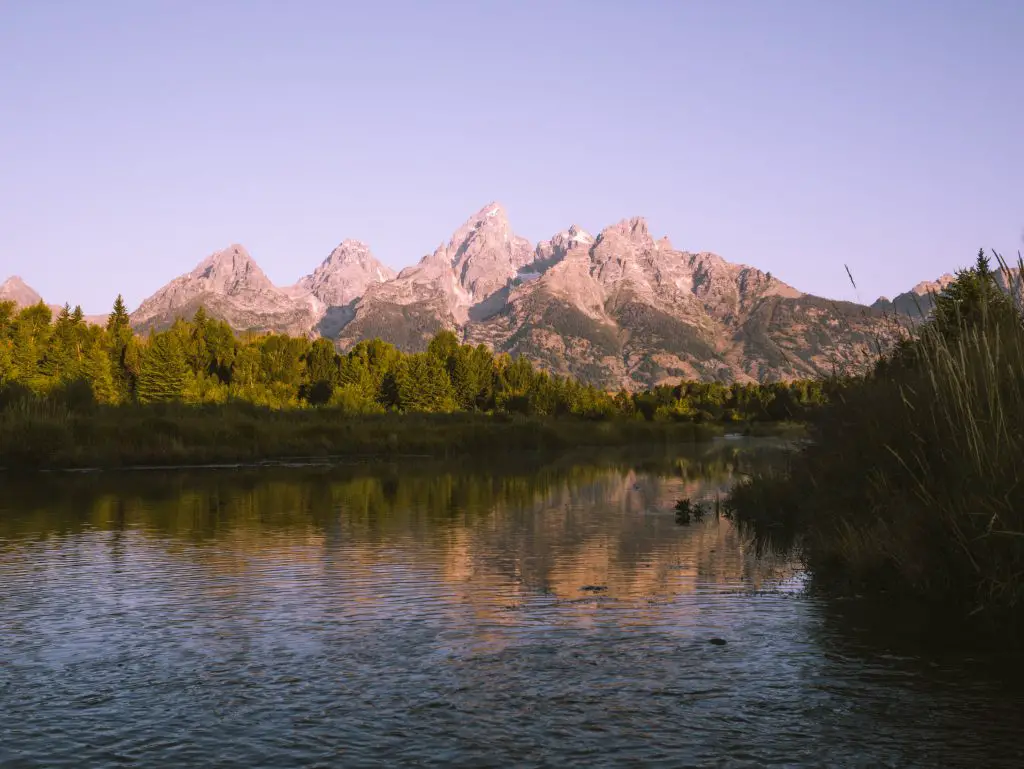 Also located in Grand Teton National Park is Two Ocean Lakes in the Northeastern part of the park near Moran. It's 2.4 miles long and sits at an elevation of 6,896 feet. Two Ocean Lake is a popular destination for locals and tourists because of its hiking trail loop that offers beautiful views.  
If you're looking for a calm setting for leisurely paddle boarding, this is the lake for you. Because of its relatively small size, you won't encounter the faster-paced activities like boating like you would at some of the surrounding lakes. There is also designated parking that drops you off right at the loop trail.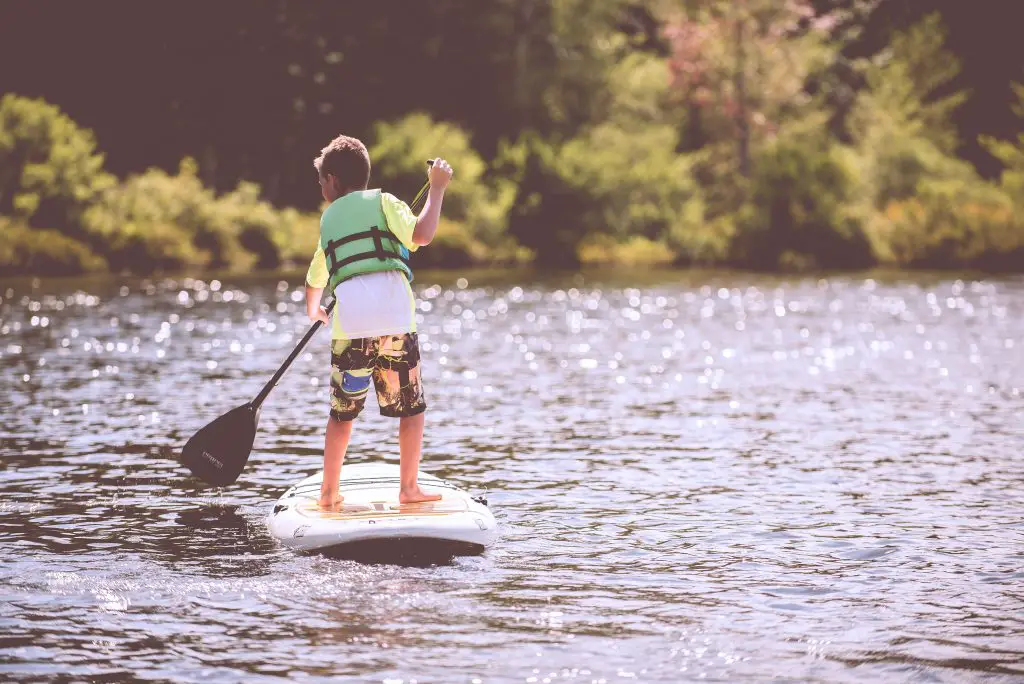 Adding to the list of awesome lakes located in Grand Teton National Park, Leigh Lake sits just southeast of Moran Mountain. The Lake is 2.4 miles wide and 2.8 miles long making it a great spot to SUP paddle. Its elevation is 6,888 feet and it is a fan-favorite because of where it sits. This lake is situated next to Paintbrush and Leigh Canyons and offers incomparable views. 
You can only access this lake on foot by hiking through Leigh Lake Trail. Some may see this as a bonus, but for those worried about the hike, it's a level terrain and not too long. Due to the nature of where this sits, boating is not an option.
South Park to Astoria Snake River, Wyoming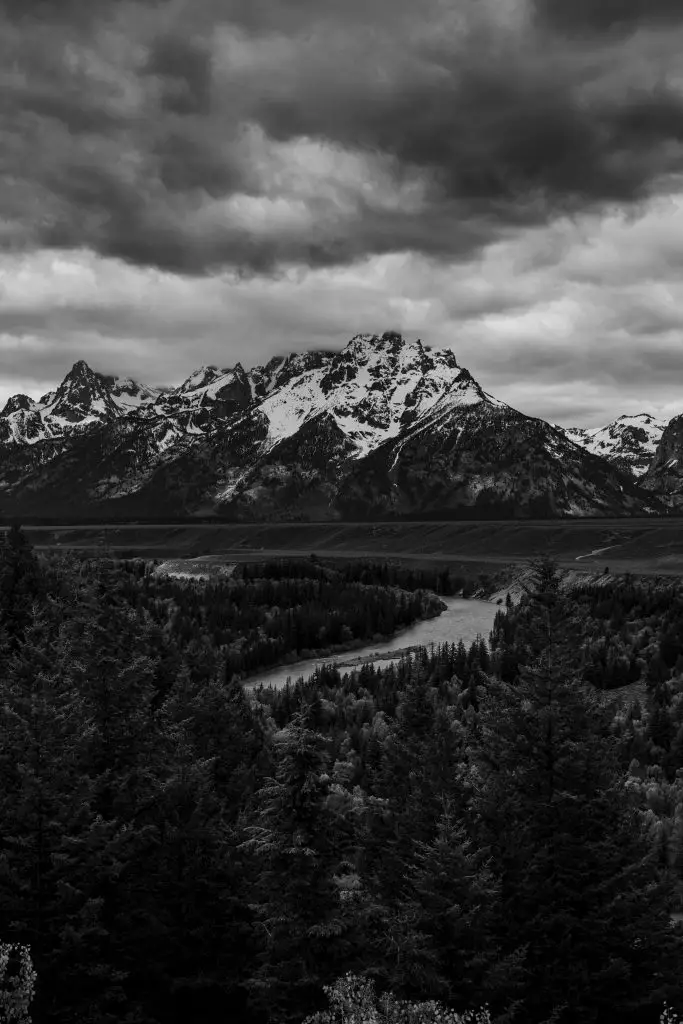 Snake River winds below the Tetons and attracts 300,000 visitors a year due to its beauty and it's adventures. This major river flows through Wyoming, Idaho, Utah, Nevada, Oregon, and Washington. 
A relaxing place to float and SUP alike, this river has something for everyone. In addition to SUP, you can surf and white water raft. To get to Snake River, enter through Jackson Hole's Grand Teton National Park entrance and use the map or signage to direct you towards the River.
Fremont Lake in Pinedale, Wyoming is the 7th deepest lake in the country. It's 12 miles in length and has a width of one mile. It's popular with locals and tourists because of how undeveloped it is. It has been left in its natural state for a long time. 
Because of its large size, almost all water activities and sports are allowed. Sailing, boating, waterskiing, and more are just a few of the great activities offered, along with SUP paddles at Fremont Lake.
Pathfinder Reservoir, Wyoming
The Pathfinder Reservoir is located in Carbon and Natrona Counties about 47 miles Southwest of Casper. It's a part of the North Platte River. It's a 22-acre lake famous for the biggest ice fishing derby. It's situated in central Wyoming, near Alcova. 
Beautifully surrounded by a rocky mountain shoreline, you are sure to be amazed while paddling through this area. Boating and other activities are also allowed, making it a great spot for plenty of summer fun.
Wyoming is for Paddle Boarding