Some of the links in this post are affiliate links. This means if you click on the link and purchase the item, we will receive an affiliate commission at no extra cost to you. All opions remain our own.
One of the fastest-growing outdoor sports is stand up paddle boarding because a paddle board can be used for multiple activities like paddling, cruising, and fishing. During those hot summer says it's no surprise to see the majority of the paddles with a cooler on cooler on board. One of the most important accessories to SUP is a good hard-sided cooler. A rotomolded cooler is specifically made to keep your drinks cold for days and acts as a chair to relax and keep the party going. We've previously reviewed the best soft-sided coolers which are great for light weight options, but our true favorite SUP coolers can be seen here.
What is a Roto-Molded Cooler?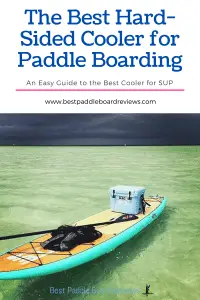 When it comes to choosing a cooler there are a plethora of options but over the years, a new breed of coolers is taking the spotlight – rotomolded cooler. A rotomolded cooler is a cooler that has gone through the rotomolded process which results in greater thickness in the walls of a cooler. The thickness allows better ice retention and increased durability. Some rotomolded cooler manufacturers boast that they can retain ice for 10 days and be durable enough to survive a bear attempting to open your cooler. 
What are the Benefits of using a hard- Sided Cooler While Paddle Boarding?
The benefits of using a hard-sided cooler are easily noticed: 
A Comfortable Paddle Board Seat
The anchored cooler not only keeps your drinks cold but gives you a place to sit while paddle boarding
Maximal Cold Retention 
Rotomolded coolers are the best option for you to keep your drinks and food cold
Spend More Time in the Water
With less traveling to shore, store your food, drinks, and gear on board and allow for bigger day trips
Use it With Other Outdoor Activities
A great cooler is important across all outdoor activities. Now that you have one, you can use it camping, mountain biking, and with barbecues in the backyard.
How to Attach a Hard-Sided Cooler on a SUP?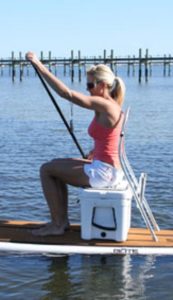 If you are looking to set up your paddle board make sure your hard-sided cooler has a strap holder attached to the side and that your paddle board either has a place for a leash plug adapter or a place where a strap can easily go through so you can strap the cooler in. When including a hard-sided cooler to your paddle board, you need to put the cooler just a few inches behind you at the place that you would normally stand on a paddle board. This helps balance the board for weight management and provides the most stability for sitting.
The Best Hard-Sided Cooler for SUP
Summary: The Yeti Roadie Cooler's dimension is 19.5 x 12 x 15 inches and it weighs around 15 pounds. It also has 2 inches of insulation. The rotomolded build is durable, and according to reviews, can survive harsh environments and conditions. Yeti is one of the premium brands for a cooler. 
Pros:
Sturdy, hard to the core.

 

It comes with a lock on the side.

The handle locks into place.

 

It is Bear resistant.

You can stand on the lid.

Ice can remain in the container for 3 days and longer depending on conditions and environments.

5-year warranty.
Cons:
 

Not leakproof (according to some reviews). If you turn the cooler upside down or if it tipped to the side, it would spill.

It is heavy.
Summary: The RTIC 20 cooler is a rotomolded cooler with an integrated locking system. It has 3 inches of isolated walls. The product's dimension is 20.6 x 16.1 x 14.8 inches and it weighs around 20.6 pounds. It has rope handles. 
Pros:
Sturdy, hard to the core.

It comes with a lock on the side.

The handle locks into place.

Bear resistant.

Less expensive than the competition.
Cons:
 

Heavy, 1-year warranty (competitors have a longer warranty.)
Summary: The Orco 20 qt Cooler product's dimension is 13 7/16 x 9 x 9 7/8. It is Durable. It weighs around 18 pounds. It has a drainage sprout at the bottom. It has a rotomolded for isolation and Ice retention. Stainless steel grip handle.
Pros:
 

It comes with a lifetime warranty.

 

Cargo net at the back (extra storage).

Study.

Spill-proof. 
Cons: 
 

No bear-resistant certification. 
Igloo BMX 25 Quart Cooler
Summary:  The Igloo BMX 25 qt cooler is 19.58 x 15.69 x 13.24 inches and it weighs around 11 pounds. It is a heavy-duty blow-molded construction so that it will have a solid grip. The hinge is also rust-resistant.
Pros:
 

Cheap compared to competitors.

 

Good price and value tradeoff.

Lightweight but sturdy.

Three-point grip handle.
Cons:
REYLEO Camping Cooler 21 Quart
Summary: The REYLEO Cooler is a rotomolded cooler so it is both durable, and with great isolation. The dimensions are 21 x 15 x 15 inches. It weighs 16.4 pounds. It can take up to 30 cans.
Pros:
Cheap for a rotomolded cooler.

Water drainage.

 

Built-in fish ruler.

 

It also has a bottle opener

.
Cons:
Some reviewers on Amazon have complained about the latches ripping after a short amount of use.
Other Great Paddle Board Related Articles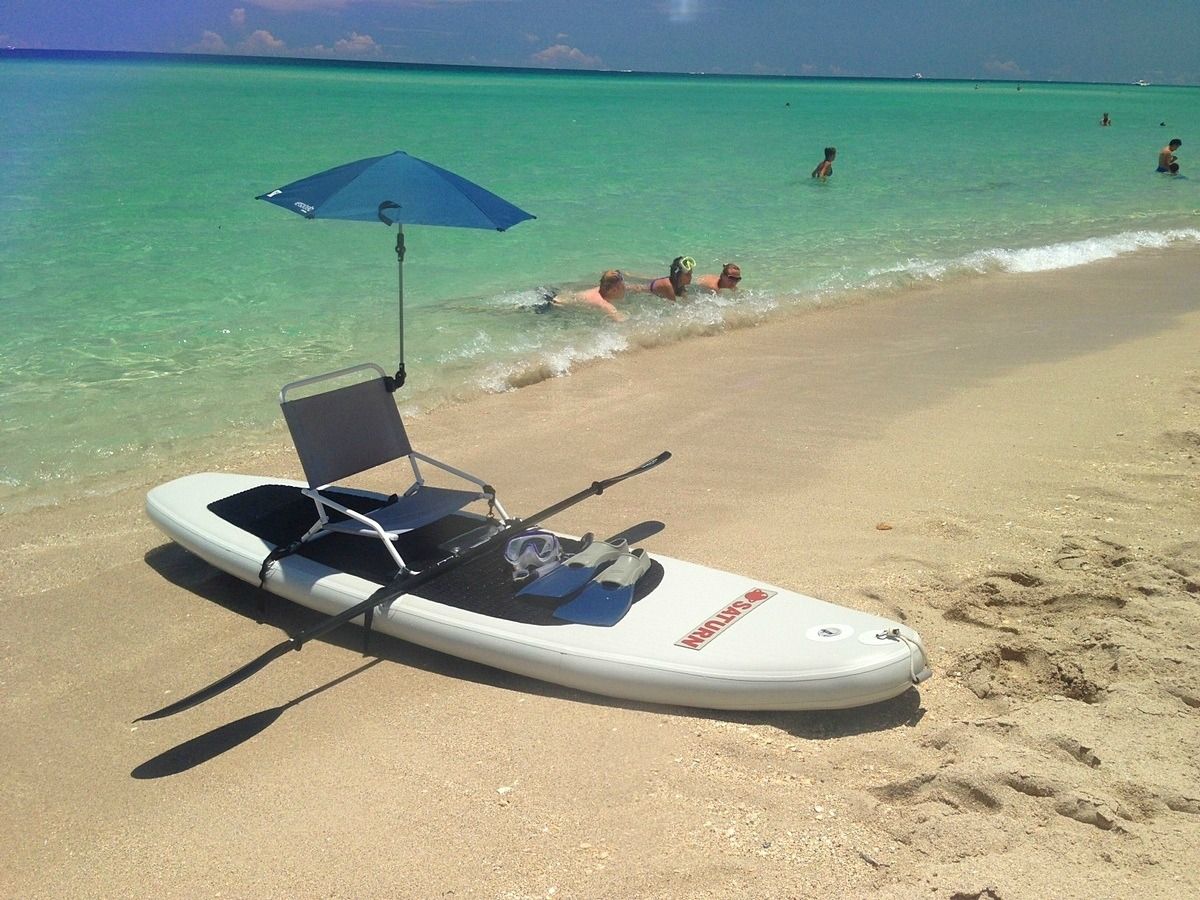 Some of the links in this post are affiliate links. This means if you click on the link and purchase the item, we will receive …