Some of the links in this post are affiliate links. This means if you click on the link and purchase the item, we will receive an affiliate commission at no extra cost to you. All opions remain our own.
Stand up Paddle Boarding is one of the best summer activities to get away and relax while getting some light exercise. However, SUP is even more enjoyable when you can listen to your favorite music and not have to worry about any water damage. Waterproof speakers are a great way to listen to music when you have a group of friends but what if you are by yourself and don't want to bug the rest of the visitors. Here is a list of the top 5 waterproof headphones for stand up paddle boarding.
Things to Consider When Choosing Waterproof Headphones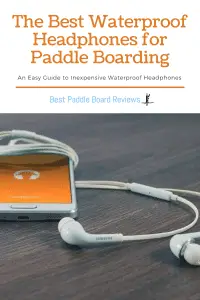 There are several factors to consider when trying to figure out the best headphones to take paddle boarding. These include:
Waterproof rating of the headphones

: The most important factor: can the headphones survive if they were to fall into the water. It's not a matter of if, it's only a matter of when before the headphones will fall into the water. 

Battery life:

When you're in the zone and out on the water the last thing you want is for the headphones to die. How many hours does the battery last and how often do you have to charge?

Headphone sound quality

: The sound quality of the headphones is obviously important. If the headphones are waterproof but don't sound very good, how does that help? Sometimes this is measured in Watts, and a higher number indicates a more powerful sound.

Floating Capabilities: If your headphones fall into the water, you want to make sure it won't just sink to the bottom. Does the speaker float?
Cost $ – We wanted to find headphones that are relatively inexpensive, but still give great value. These won't be your everyday headphones but it also won't hurt if you lose or break them on the water.
Waterproof Rating - What does the IP Rating Mean for Headphones?
The IP rating is the international standard for the amount of resistance in electronic gear for water and dust. The IP stands for Ingress Protection. The rating consists of the letters IP followed by two digits that indicate the level of protection. The first digit indicates the level of protection against solid objects, while the second digit indicates protection again liquids.
Anything listed over an IPX7 rating means they can withstand being submerged up to 1 meter in water for 30 minutes. 
The Best Waterproof Headphones for Stand Up Paddle Boarding
TOZO Bluetooth IPX8 Wireless Waterproof Headphones
Summary: The TOZO Bluetooth wireless earbuds have one of the best waterproof ratings on the list. We love these because they are small and compact, and we prefer the wireless design. These can get sweaty, rained on, and even washed when covered in sand. It comes with a wireless charging case which makes it easy to charge quickly
Pros: one of the best waterproof ratings, wireless charging, great overall sound, excellent reviews on amazon, 6 hours of continuous battery life
Cons: no microphone built-in for calls, some people complain the form doesn't fit their ears.
Mpow D7 Bluetooth Waterproof Headphones
Summary: The Mpow headphones have long been a favorite for people looking for waterproof headphones. The IX7 rating means that they have solid protection against water, sweat, and rain. The new version of these is more comfortable to wear for long periods of time. We love that it comes with a built-in microphone for hands-free calling which is perfect to call your friends to tell them you'll be late to the bar because you are paddle boarding. The wire connection may even be helpful if one ear were to fall out, it would be saved by the other.
Pros: 10 hours of playback for music, inexpensive with great features, built-in microphone, noise cancellation technology, battery life indicator on IOS systems, and works with SIRI
Cons: some complaints of overall sounds quality
Boltune Wireless Waterproof Earbuds
Summary: The wireless earbuds from Boltune offer fast and reliable Bluetooth technology that is also easy to pair. These come with great sound clarity for the price range and come with noise-canceling technology. The other great benefit is that these headphones charge fast! A full charge can be achieved in 90 minutes and you get 6 hours of playback for a full day on the water. That means you can charge them in the car on the way to the beach.
Pros: Fast and easy pairing, great sounds quality for the size and price, and quick charging. The vast majority of online reviews are 4-5 stars.
Cons: Some complains on the microphone not working
LETSCOM Bluetooth IPX7 Waterproof Headphones
Summary: The LETSCOM Bluetooth headphones are another great options with a similar design to the MPOWs. There are connected with one wire behind the head which is great in case one earpiece gets knocked out, they won't fall out. The LETSCOM are really inexpensive, easy to use, and have hands free calling with the built-in microphone. 
Pros: 8 hours of battery life, hands-free calling with microphone, battery display on IOS, 
Cons: Complaints of sound quality. 
Boltune Wireless Waterproof Headphones IPX7
Summary: The Boltune Wireless Bluetooth headphones have a waterproof rating of IPX7. These headphones also have the longest battery charge on the entire list, and a 5 minutes charge allows for 2 hours of playtime. One of our favorite aspects of these headphones is that it comes with 3 different sizes of earbuds and earloops so that you can find the perfect fit for your ear. 
Pros: Comes with an 18-month warranty, excellent battery potential, adjustable sizes for ears
Cons: Occasional connection issues, makes sure you use the warranty if needed
Conclusion:
It can be difficult to decide on which waterproof headphones to buy. There are many options out there that are more expensive and some with better sounds. However, we tried to the find the best headphones at the best prices so that you get the best quality without breaking the bank if you lose one on a wave.  
Other Great Paddle Board Related Articles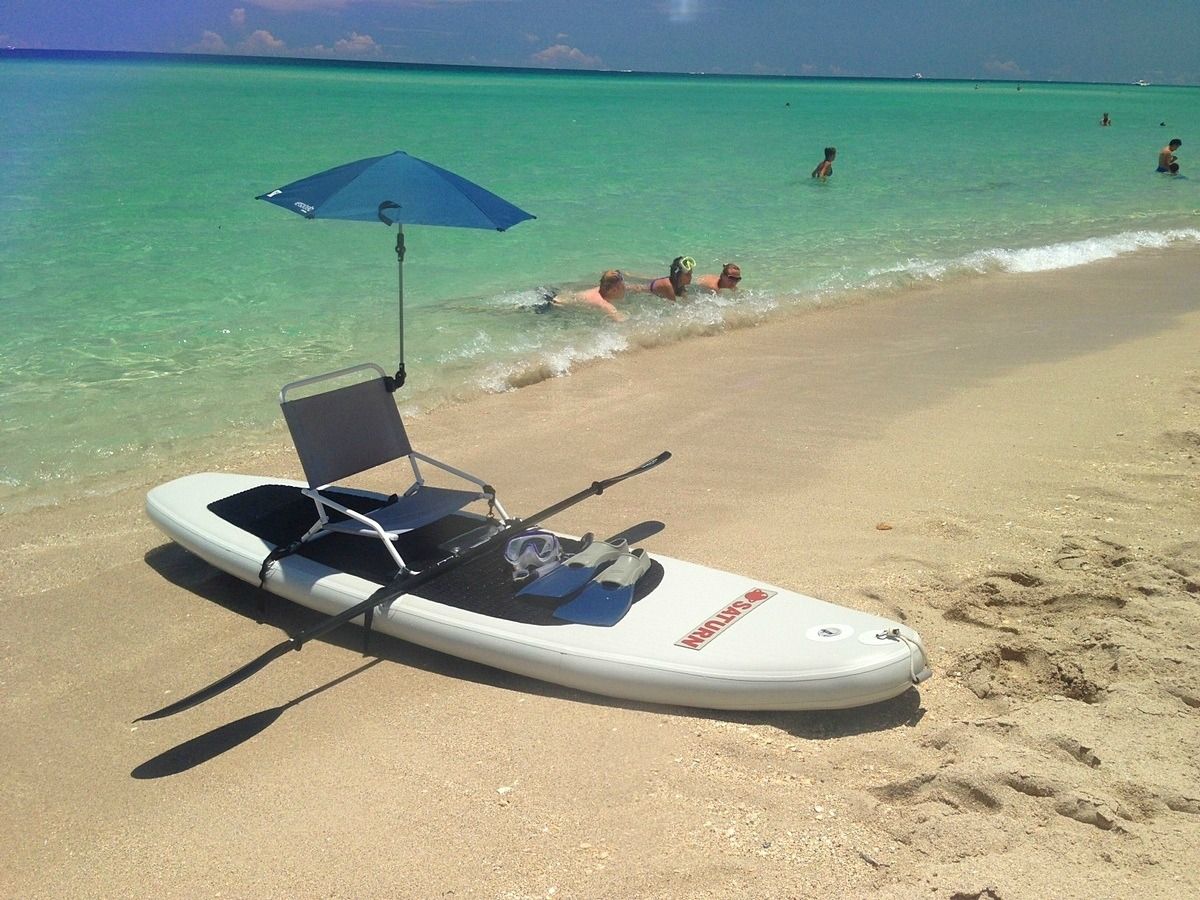 Some of the links in this post are affiliate links. This means if you click on the link and purchase the item, we will receive …