Some of the links in this post are affiliate links. This means if you click on the link and purchase the item, we will receive an affiliate commission at no extra cost to you. All opions remain our own.
One of the most overlooked items when purchasing a stand-up paddleboard is ironically the paddle itself! Many people spend a great deal of time selecting the perfect board but often hastily pair it with the first decent paddle they find. But the truth is, a SUP is only as good as the paddle it's being used with. Below is the ultimate guide to selecting the perfect paddle for your SUP adventures!
What Makes a Paddle Boarding Paddles Unique?
At first glance, a SUP paddle may closely resemble other water sport paddles such as a kayak or canoe paddles; but there are some key differences:
Things you should consider when choosing your paddle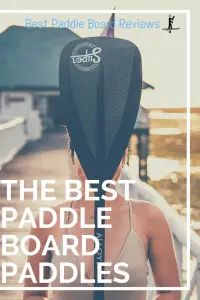 Length
It is absolutely essential that you buy a correctly sized paddle. Having a paddle that is too short will cause you to hunch over and likely lose your balance while having a paddle that is too long will ultimately make it very difficult and exhausting to move through the water. A quick rule of thumb is to add 8 inches to your overall height for the ideal paddle length.
Material
SUP paddles typically come in three different material types: plastic/aluminum, fiberglass, or carbon fiber. The plastic/aluminum paddles are by far the most affordable but are not always great for performance. If you are planning on paddle boarding on a regular basis, you will most likely want a lightweight fiberglass or carbon paddle. While you will pay more for these types, your muscles will appreciate the more efficient power transfer that you will experience with a stiffer, lighter-weight paddle.
Experience Level
Experience level always plays a role when purchasing equipment such as a SUP paddle. A beginner would not necessarily have a need for a high-performance paddle. If you are new to paddleboarding but are wanting to do it often, the ideal paddle will be somewhere in the middle of the pack.
Blade Size, Shape and Offset
The size and shape of your paddle's blade can have a lot of variances based on the style of paddle boarding you are doing. If you are SUP surfing, then you will likely want a larger blade that has a "tear-drop" shape (literally shaped like a teardrop). This shape and the larger surface area will give you more power and allow you to get up to speed quickly. A smaller blade with a rectangular shape will allow for easier strokes and is ideal for cruising flat water. If you are an advanced SUP enthusiast you may look for a particular blade offset or angle. Most paddles have an offset of around 10 degrees but you may want a lower offset for surfing (around 7) and a higher offset for racing (around 12).
Cost
SUP paddles range in price, but you can expect to pay from $45-$250.
How to Adjust SUP Paddle Height
BPS Adjustable 2-Piece Carbon SUP/Stand Up Paddleboard Paddle
Summary: This ultra-light-weight carbon fiber paddle is great for beginners and experienced paddleboarders alike. The large, teardrop blade allows for easy balance in a variety of different conditions. This is an ideal all-around SUP paddle for surfing, cruising, touring, etc. 
Pros:
Weighs only 1.4 lbs.

Very durable.

 

Adjustable shaft.
Cons:
 

A little expensive for someone new to the sport.
BPS Adjustable 2-Piece Alloy SUP/Stand Up Paddleboard Paddle
Summary: The BPS Adjustable Alloy SUP paddle is priced to sell! It is perfect for someone brand new to SUP, but can still be used once riders become more advanced. The aluminum and nylon construction makes this paddle incredibly durable while still maintaining a light overall weight. 
Pros:
Highly affordable.

Quick-set adjustable shaft system.

Breaks down for easy transport.
Cons:
Not as light as other paddles on the market.

Lacks flexibility of higher-end paddles.
Great SUP Pure Carbon Fiber SUP Paddle
Summary: With 100% carbon fiber construction, this Great SUP paddle delivers both incredible strength and flexibility. When you add in the 109 sq. inch blade, you get a paddle that puts out powerful yet efficient performance in even the strongest currents.
Pros:
Premium performance paddle.

All carbon fiber build.

Includes rugged 3 room carrying bag.
Cons:
The higher end of the price spectrum.
Super Paddles Carbon Fiber SUP Paddle
Summary: You will be the envy of your fellow SUPers with this Elite 12K Bamboo Super Paddle! The stunning bamboo finished blade and the 12k carbon fiber construction are just a couple of the selling points. In short, this is a premium paddle that is both visually striking and top of the line when it comes to performance.
Pros:
A double concave blade face delivers both stability and power.

Easy to break down and adjust to the desired height.

 

Unique aesthetic look.
Cons:
 

Adjustable length options not ideal for someone under 5 feet tall.
Abahub 3-Piece Adjustable Carbon Fiber SUP Paddle
Summary: The Abahub 3-piece carbon fiber SUP is another great option and on the less expensive side of carbon paddles. It only weighs 30 oz and floats in all waters. This also comes with a paddle bag to help protect it and comes with a no questions asked warranty. For the price, this paddle is tough to pass up.
Pros:
A double concave blade face delivers both stability and power.

Easy to adjust to the desired height.

Floats in all waters
Weighs only 30 oz

 

Unique aesthetic look.
Cons:
 

Adjustable length options not ideal for someone under 5 feet tall.
Other Great Paddle Board Related Articles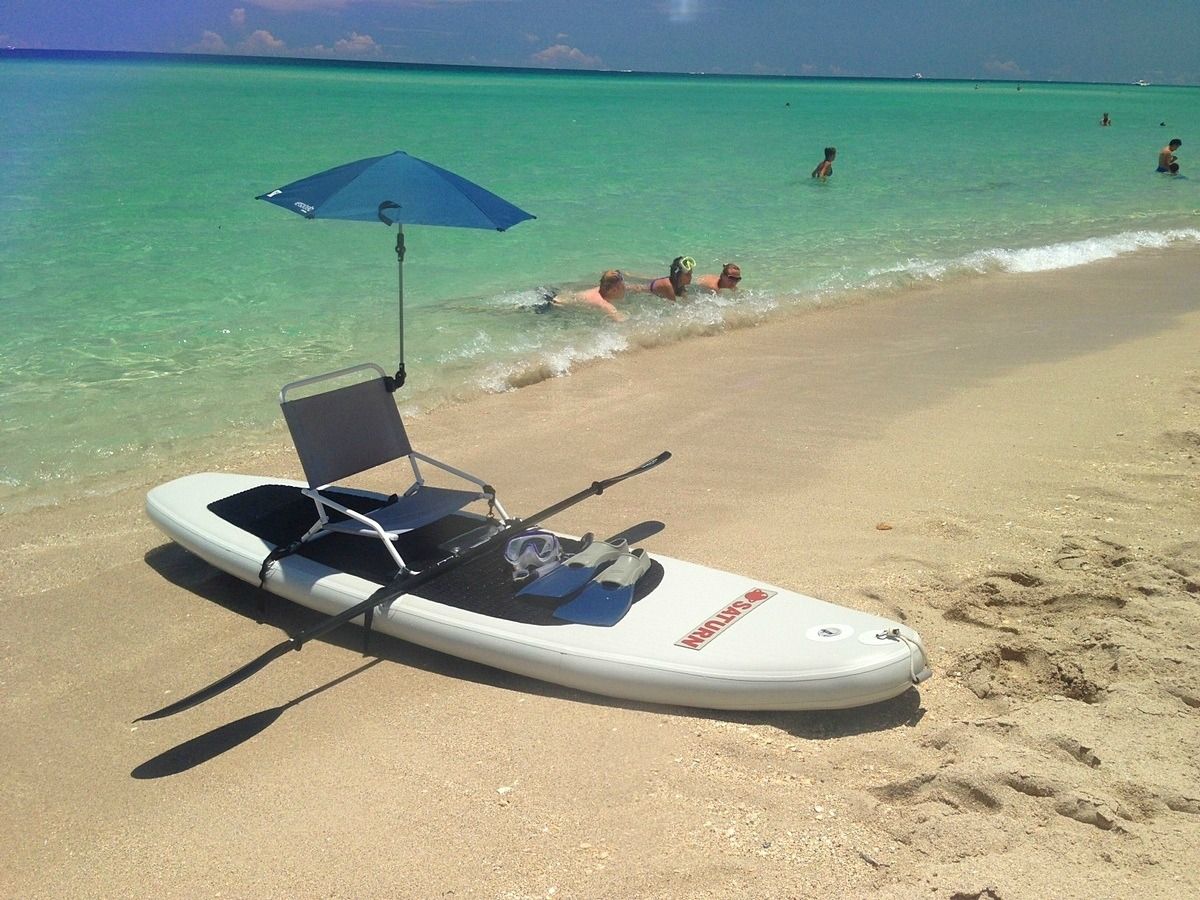 Some of the links in this post are affiliate links. This means if you click on the link and purchase the item, we will receive …