Some of the links in this post are affiliate links. This means if you click on the link and purchase the item, we will receive an affiliate commission at no extra cost to you. All opions remain our own.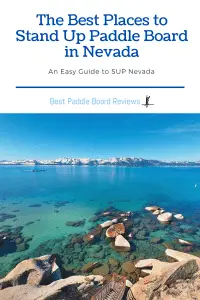 Nevada is known for deserts, high heat, and dreams of striking it rich in Vegas, but it is also a great location for stand up paddle boarding. SUP is one of the best ways to escape the year long heat and enjoy those hot days on the water! Nevada's best places to SUP include high mountain lakes including Lake Tahoe and big open water in Lake Mead which is just a few hours from Las Vegas. To best enjoy paddle boarding in Nevada we highly recommend paddling with a roto-molded hard-sided cooler on board to keep the drinks cold in the heat and to act as a seat while you're floating in the coves of Lake Mead..
Best Views - Incline Village, Nevada
Incline Village is home to 9,000 residents and sits on the northeastern side of Lake Tahoe. It offers big beaches, easy lake access, and magazine quality views. Incline Village is a popular tourist destination which plenty of places to rent a paddle board for the day. In addition to paddling some of the best views in the entire country, Incline Village has gourmet dining, world-class golfing, and plenty of trails to explore the outdoors. Some of my favorite trips are going from King's Beach to Incline Village along the shoreline or going down the road a bit to Sand Harbor Beach for Caribbean blue water. If you want a guided tour check out Action Water Sports located in Incline Village to be shown the best locations to getaway.
Zephyr Cove Lake Tahoe, Nevada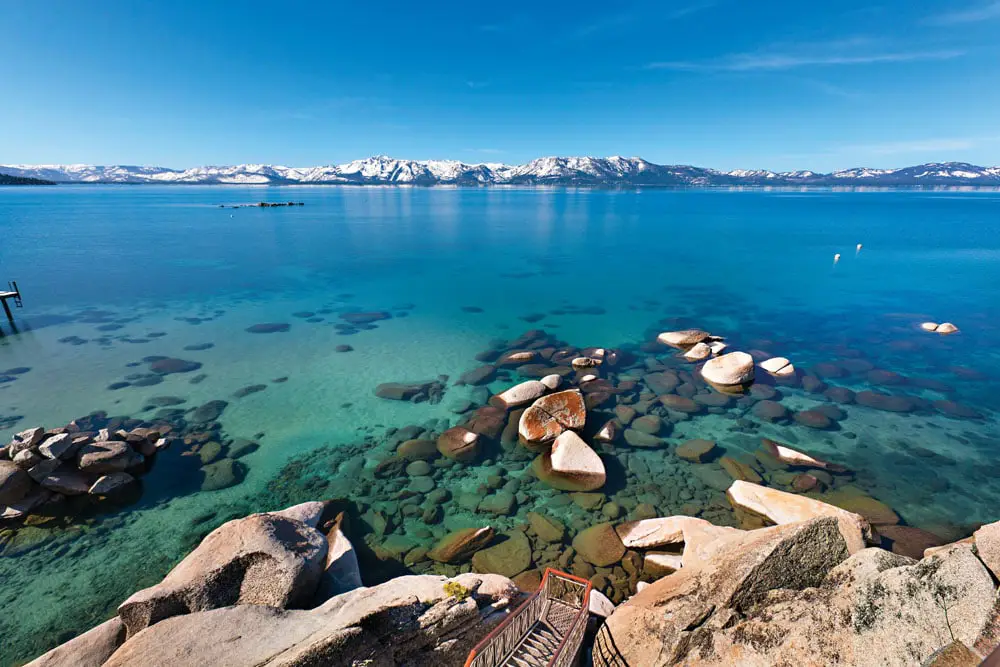 Located on the other side of Lake Tahoe, Zephyr Cove has killer views but with even fewer people. Zephyr cove is all about getting out in nature but being close to the fun and entertainment of South Lake Tahoe. To get there, take highway 50 out of South Lake Tahoe for 7 miles and exit at the Zephyr Cove Resort. Here you'll find beach access, a restaurant with gorgeous views steps from the shoreline, and even a cruise ship that heads out onto the lake. Depending on the level of the water there are even rock islands that may be accessible by paddle board. This area and location hold a special place in our hearts.
Best Hike-To Lakes - Cold Lakes, Nevada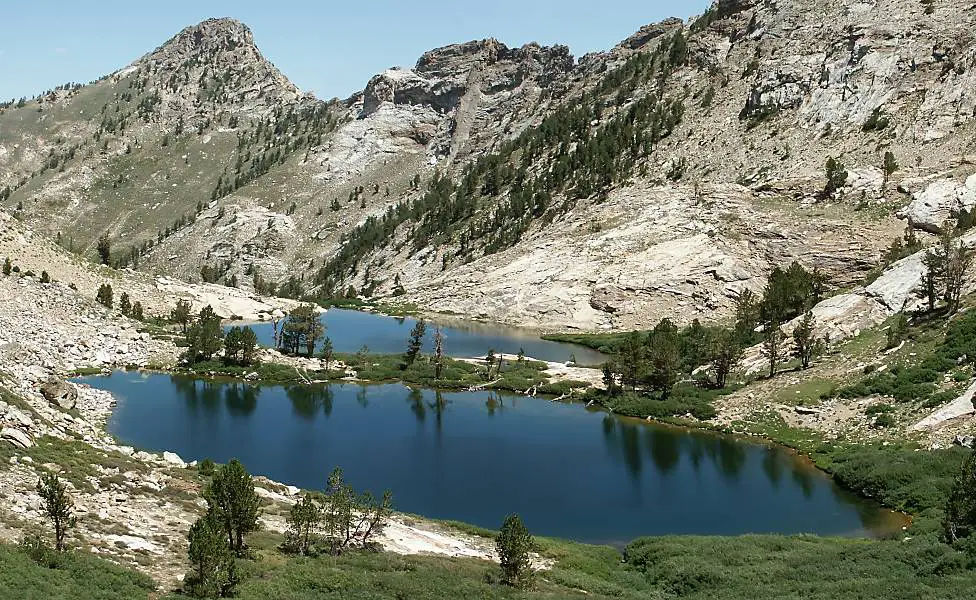 To get to Cold Lakes Nevada, you'll want to take a lightweight paddle board that you can hike with and plan to stay overnight on a backpacking trip. The waters are high mountain glacier fed so plan on the water being colder than you expect. You'll likely have the waters to yourself as the hike is not for the faint of heart or health. To get to the lakes, start at the Ruby Mountain Trailhead which accesses many of the best high mountain lakes that Nevada has to offer.
Drive to a High Mountain Lake - Angel Lakes, Nevada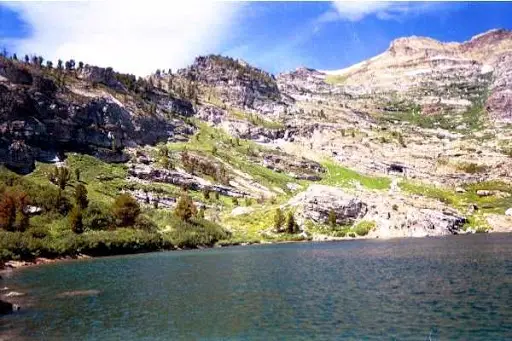 Located in the Northeastern part of the states and just 12 miles from the town of Wells Nevada. The lake sits at 8,500 ft giving it it's cool water temperature and gorgeous mountain views. Access to the lake is easy enough with a road that takes you up to the campground which has 26 tent sites and 11-day picnic sites that you can rent for the day. There is not much better than paddle boarding and fishing for the day and waking up the morning frost on Angel Lake. 
Best Large Water SUP - Lake Mead, Nevada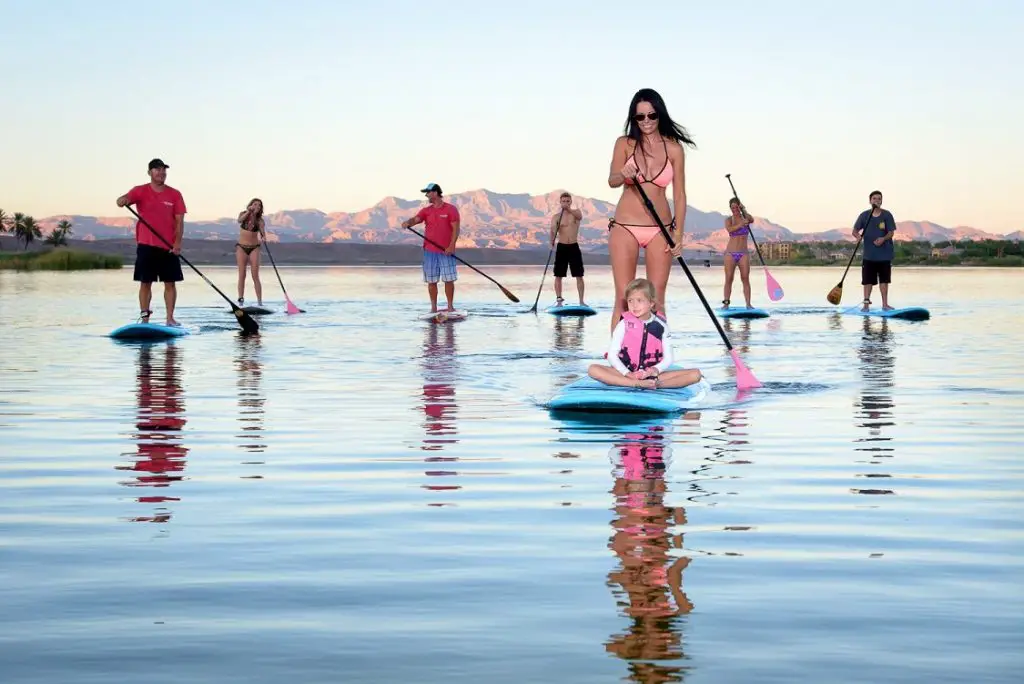 Need a place to let loose and then enjoy the water? Check no further than Lake Mead and Las Vegas Nevada. Lake Mead is only a 45-minutes drive from downtown Las Vegas and has some of the best SUP access in the southwest United States. There are many different areas to launch, it really depends on the ease of access and how crowded of water you are looking for. Pack plenty of sunscreen, lots of ice in your new hard-sided cooler, and enjoy the never-ending sun that Lake Mead has to offer. Feeling overwhelmed with Lake Mead? Be sure to check out Las Vegas Water Sports to rent gear and get the best local advice on the lake.
Find Your Place 
Even though Nevada is known for summer heat and crowded casinos, it has an excellent stand up paddle board scene. The entire state has options whether you want instagram worthy views or a break from the casinos, Nevada has it.