Some of the links in this post are affiliate links. This means if you click on the link and purchase the item, we will receive an affiliate commission at no extra cost to you. All opions remain our own.
California is a paddle boarding mecca. It is hands down one of the top places to visit if you want to SUP. California has miles and miles of coastline, scenic rivers, and gorgeous mountain lakes. It has such diverse types of water for stand up paddle boarding that we recommend getting a board that can handle the ocean, rivers, lakes, and even hike-to terrain. Our favorite do-it-all SUP board is the Isle Explorer, a perfect companion for a California adventure. There are so many good places we decided we needed to split the states into 3 pieces to cover all of our favorite areas. We drew a line across the states from San Francisco to Lake and Tahoe and came up with our favorite locations to SUP north of that line. Enjoy everything that Northen California has to offer and comment on the bottom if you check out any of these places.
Paddle Board the Best at Lake Tahoe, California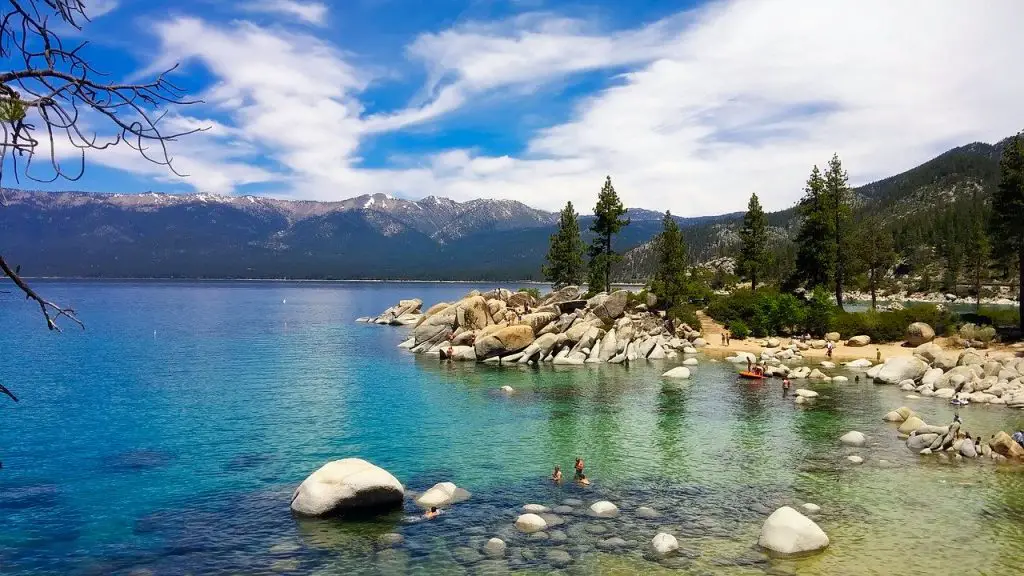 No list of the best places to paddle board in California would be complete without mentioning Lake Tahoe. It is one of the clearest, deepest, and largest mountain lakes in the world, let alone the United States. Lake Tahoe is famous for the blue water, gorgeous views, and excellent all-around entertainment. Lake Tahoe is so large that you could actually stay for a week and paddle board at a different location each day. You absolutely don't want to miss it and make sure you bring your camera. Be sure to check out Emerald Bay on the south side of the lake and try to go early in the morning or evening to get the calmest and clearest waters.
SUP on the Forest Lined Banks of Klamath River, California
The Klamath River is one of the best rivers to stand up paddle board on due to its beautiful scenery and big open bay. The Klamath River winds through southern Oregon and ends up spilling into the Pacific Ocean in Northern California. It has miles of beautiful tree-lined shore that opens up to a large picturesque bay in California. You can see some of the beautiful scenery on this multi-day trip on the Klamath River here. Be sure to head up to Crescent City afterward for a scenic drive and check out Sea Quake Brewery to finish off the perfect day.
Paddle Board the Golden Gate Bridge - San Francisco, California
Stand up paddle boarding underneath the Golden Gate Bridge is an experience that you won't forget. We recommend entering from Horsehoe Bay for free parking and easy access. However, this paddleboarding location is not for beginners and we want to make that clear. This is open water with currents and high amounts of traffic, but it's absolutely worth it. The enormity and beauty of the bridge with the San Francisco skyline in the distance will remind you how small we really are and what a marvel the bridge is. Make sure you check the weather and water report before going. We recommend wearing a life jacket and be sure to have a dry bag for rain gear and a place to store a snack.
Paddle Board it All in Redding, California
There really isn't a bad place to stand up paddle board in Redding California. The Sacramento River runs right through town that offers a great town run and river route. Whiskeytown Lake is less than 15 minutes from town providing a great calm and relaxing paddle. Finally, if you want bigger water and more to explore Shasta lake with views of the monstrous Mount Shasta are nearby. Redding boasts over 300 days of sunshine each year so there is hardly a bad day to get on the board. The recent wildfires may have limited tourists so you might have fewer people and bolder views. With all the great locations you are going to need a proper car rack to get your paddle board from place to place. 
Sip and Dip at Lake Berryessa in Napa, California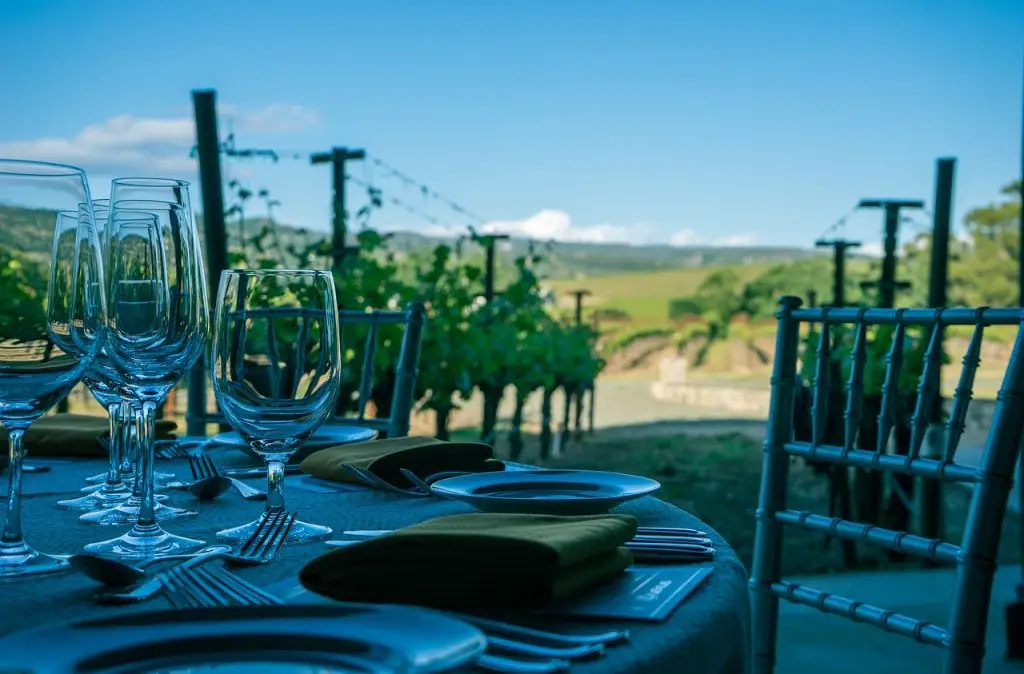 When you hear Napa California, SUP may not be the first thing you think about but it's the perfect complement to any vacation. Lake Berryessa is the largest lake near Napa California offering the perfect opportunity to enjoy the sun and then check out the wineries after. Lake Berryessa has miles of calm shoreline and private coves that offer a perfect getaway for paddle sports. Many of the Napa wineries are location within 30-40 minutes or less from the shores making it an easy mid-day trip on any vacation. Lake Berryess is also home to the famous gloryhole you may have seen on youtube or tv (link). Access to the lake is easy and can be from anywhere that can access the water but here is a good map to help. Paddling at Lake Berryessa
Conclusion
Northern California offers such diverse and great options for stand up paddle boarding. From the ocean, to the rivers, to the high mountain lakes Northern Cal has it all. You can go from large crowds and iconic landmarks to having the whole area to yourself.