Some of the links in this post are affiliate links. This means if you click on the link and purchase the item, we will receive an affiliate commission at no extra cost to you. All opions remain our own.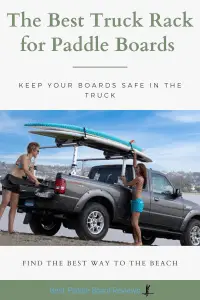 When going to the beach or you want to go to the riverside with family or friends, it is common to use trucks to carry your gear. If you and your friends or family are into paddle boarding but are wondering how to transport all your equipment, you can use your existing trucks to do so. However, you may need several tools to help you attach your paddleboards securely. Below are a few options available.
The Ultimate Way To Transport SUP
The TracRac TracONE is a rack that you can attach to your pickup truck and then place your paddleboard on it as you drive to the beach. The TracRac TracONE comes with clamps that can be tightened so that you do not need to drill holes that can cause lasting damage to your truck. Once you attach the TracRac TracONE to your truck, you can attach your paddleboard on top of the rack. You will need to use ropes or straps to go through the slot holes that are on the TracRace TracONE to attach your board. One positive thing about the rack is that it provides an additional tie-down point that can be used to secure your gear. In addition, once you set it up, you do not need to remove it. It can also remain present for long trips. However, when using the rack, you need to be careful about its plastic parts because they can easily break, according to some of the reviews of the product.
The Least Expensive way - Use a Paddle Board Tailgate Pad
The paddle board tailgate pad is a simple and inexpensive way to transport your paddle board. It provides a secure way to place your paddle board during road trips. All you need to do is put the tailgate at the back of your pickup truck and fasten its strap across the pickup door. Then, you will need to place your paddle board on the tailgate and strap it down. One of the advantages of using this product is that it does not take long to set up and it is intuitive. However, you should note that it takes a lot of space in your truck so it would be stressful to include extra gear when you use it.
Carry Multiple Paddle Boards in the Truck
The Heavy-Duty Pickup Truck Bed Hitch Mounted Extension Extender Rack Ladder allows you to get the extra length that will allow you to support your board. It is easy to set up and it does not take long. You will need to attach the long neck of your rack to the receiver hinge in your car. Then, you will need to load your paddle board on the rack and strap the board down through the loops. One of the advantages of using this rack is that it is fast, simple, and institutive to set up. You can also include multiple boards on your rack, and it provides a secure placement for your boards. 
The Ultimate Space Saver - MaxxHaul Heavy Duty Rack
The heavy-duty rack, once you are done attaching it to your pickup truck and placing your paddle board on it, gives you a lot of space to include extra gear. To begin setting up the rack, you will need to be familiar with the basics of how to tighten bolts and drill holes because part of setting up the rack includes you doing those tasks. Once you are done setting up the rack, your board needs to be strapped on the rack. One of the advantages of using the heavy-duty ladder rack is that it leaves you with a lot of space to include gear that you may need for your trip. The rack is also inexpensive. However, one thing to note when setting up this rack is that you will need to drill holes which may cause rust, so you will need to be familiar with methods that will limit rust. In addition, the rack setup is not straight forward. 
When choosing the perfect rack to secure your paddle board, you will need to decide how frequently you will use the rack and how much space you will want in your truck. If you will be using your paddle board frequently and you will need the extra space in the truck of your trip, I will suggest that you use either the Heavy-duty ladder rack or the TRacRac TracONE. However, if you do not need the space in the trunk, I will suggest either a tailgate pad or a truck-mounted extender rack ladder.
Works Referenced:
TracRac TracONE
https://www.youtube.com/watch?v=I1o5RJ3Uw-o&t=405s
Tailgate Pad
https://www.youtube.com/watch?v=Yh0lVX_uKfM
Heavy-Duty Pickup Truck Bed Hitch Mounted Extension Extender Rack Ladder
https://www.youtube.com/watch?v=Woxic1nvDjQ
Heavy Duty Ladder Rack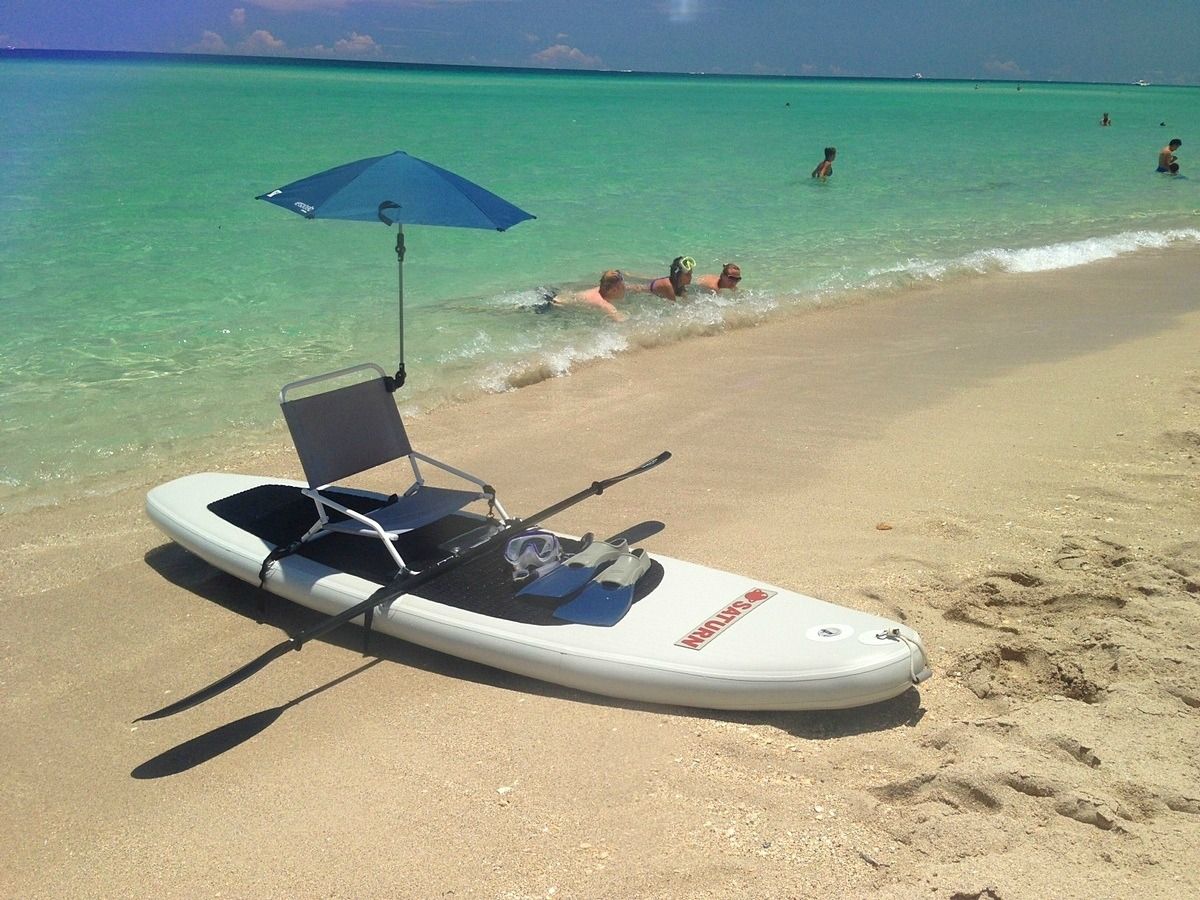 Some of the links in this post are affiliate links. This means if you click on the link and purchase the item, we will receive …