Some of the links in this post are affiliate links. This means if you click on the link and purchase the item, we will receive an affiliate commission at no extra cost to you. All opions remain our own.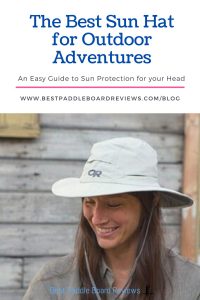 The glorious stand up paddle boarding season in the summer's sun has come once again. When it comes to paddle boarding season, one thing that must be understood is that it is importance of protecting against extended time being exposed to the sun for hours on end. Sure, a tanned body may look attractive, but in reality that tan is a sign of sun damage on the skin. Avoiding sun burn and overall fatigue caused by the sun is as easy and choosing the correct clothing to wear. This can be a sun shirt and a sun hat to protect you from the elements. See our favorite sun hats from Amazon below.
One of the best accessories that one can have for the season is a sun hat so that you do not get burned (as in sunburn). A sun hat is a specially designed headwear that is aimed at protecting one's head and neck from the sun. 
They come in different styles from drawstrings, to waterproof, foldable and even the classic straw looking type that you might expect in the Bayou.
What are the Benefits of Using a Sun Hat
Despite being able to party and play longer on the water there are many benefits to wearing a sun hat. There are few perks to wearing a sun hat:
Your head and neck will be protected from getting sunburn. 

It can also help prevent exposure to ultraviolet (UV) rays.

One's risk of contracting skin cancer will be reduced.

It will save you $$ by not having to apply a large amount of expensive sunscreen as frequently
Can you save you from harmful chemicals in sunscreen
What to Look for in a Sun Hat for Paddle Boarding or Kayaking
One of the more important things is the Sun Protection Factor (SPF) and the Ultraviolet Protection Factor (UPF). We most commonly see that SPF and UPF are associated with sunscreen. The numbers that are normally listed next to the SPF and UPF factors are indicative of how well the product protects one's skin from the sun and UV rays. A sun hat's fabric absorbs the rays from the sun in order to increase your body's overall protection.
Other important aspects to consider are:
Will the hat float if falls off?
Is the fabric water resistant?
Can you Machine wash it if it gets dirty or sweat stained?
How does it secure? Does it have a drawstring
Is the size adjustable to share or to have other hats/fabric underneath at times?
The Best Sun Hats for Paddle Boarding
Outdoor Research Sombriolet Sun Hat
Summary:  The Outdoor Research Sombriolet Hat is an imported hat that is made of 86% nylon and 14% polyester. This particular selection has a variety of colors and style selections.
Pros:
Water Resistant and quick-drying. 

Broad color and style selection.
Cons:
Price depending on the type of hat that you choose.
Columbia Bora Bora Booney Sun Hat
Summary: The Columbia Unisex-Adult Bora Bora Booney is made of 100% Textured Nylon Poplin. This hat contains a wide brim to maximize protection and sweat-wicking capabilities to keep you dry. 
Pros:
Mesh breeze-inducing vent to keep your head cool.

Omni-wick technology that moves moisture from the skin into the fabric where it will evaporate.
Cons:
Limited color and style selection.
Einskey Wide Brim Sun Hat
Summary: The EINSKEY Hat is made of 100% polyester with a lightweight feel. The hat is designed with a wide brim of up to 3.9 inches to maximize protection from sun rays.
Pros:
Water-resistant. 

Built-in sweatband to remove sweat from eyes and face.

Good value overall for price to performance
Cons:
Only fits a head circumference up to 24 inches.
Home Prefer Men's Sun Hat
Summary: The Home Prefer Men's Hat UPF 50+ is made of polyester and lightweight material to maximize breathability. With a vibrant color selection for the season, this hat is good for a variety of outdoor activities.
Pros:
Very good color selection.

Great value for the product.
Cons:
Only one style selection. 
Summary: The GearTOP Fishing Hat and Safari Cap with Sun Protection is made of a higher quality industrial-grade polyester material. This particular hat has a tested UPF 50+ rating to maximize skin protection.
Pros:
Higher grade of material.

Quick to dry after getting wet.

Good value.
Cons:
Only fits most head sizes.

Color and style selection.
Conclusion:
There is not a one size fits all approach when it comes to choosing the best sun hat for your stand up paddle boarding needs. We all have different preferences as people when it comes to the particular needs, style, or color of our sun hats. Just make sure that you examine your options to choose the best sun hat for you so that you do not end up getting burned in the long run.
Other Great Paddle Board Related Articles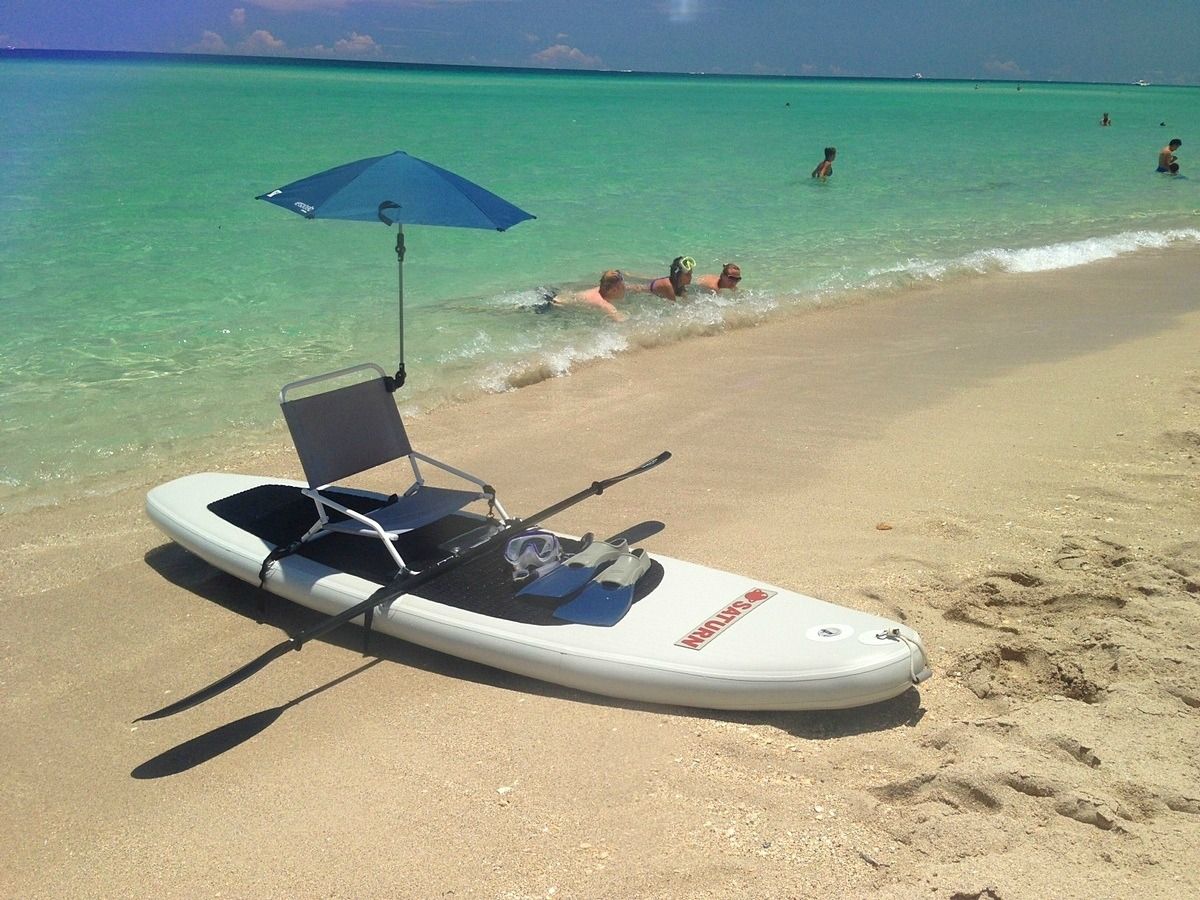 Some of the links in this post are affiliate links. This means if you click on the link and purchase the item, we will receive …