Some of the links in this post are affiliate links. This means if you click on the link and purchase the item, we will receive an affiliate commission at no extra cost to you. All opions remain our own.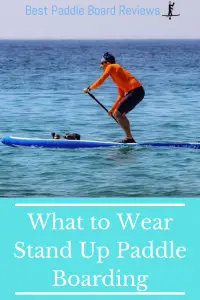 Paddle boarding is becoming increasingly popular anywhere there's warm weather and water. You can paddle board on rivers, lakes, and the ocean. It's important when you go paddle boarding that you're dressed right for it so that you can enjoy yourself. It's important to consider the sun and wind whenever you're doing something outdoors, and you don't want to look like a beginner. It's important to consider your feet, legs, torso, and head when deciding what clothing and gear you need to have a good time.
The Most Important Item to Always Have During SUP
You should always have a life jacket or personal flotation device when paddle boarding. Whether you get a life jacket that is minimal such the Onyx M series belt life jacket, or a larger one it's important to have. Even if you just have it bungee to the front of the board. Not only is it required by most state and national parks, but it can save your life. You want to make your stand up paddle boarding experience as safe as possible.
When it comes to stand up paddle boarding, the feet are one of the most important parts of your body to consider. Some people who do stand up paddle boarding in the ocean choose to go barefoot. If you're paddle boarding somewhere more shallow or rocky, you might want to think about water shoes. It's necessary that your feet have a good grip on your board, and you want to keep your feet protected from potential rocks or jagged edges under the surface of the water. We like these Remote Water Shoes for the comfortable bottoms and overall quality.
Board Shorts to Look Like a Pro
Of course, you need some swim trunks or board shorts for your legs. They're great for physical activities like stand up paddle boarding and prevent skin irritation. Board shorts tend to be longer, which makes them preferable for some people, but whichever is comfortable is fine. We like the Rip Curl Men's Rapture because of their length, quality, design, and convenient pockets.
A Sun Shirt for Summer Paddle Boarding
A sun shirt is important for any stand up paddle boarder. Not only does it protect you from the sun and its harmful effects, like sunburn and skin cancer, but it helps keep you cool on hot summer days. Sun shirts can also help wick away sweat and moisture to help keep you going. A good sun shirt doesn't have to be expensive. Our favorite is the BaLeaf sun shirt because it is UPF 50, inexpensive, and moisture-wicking. 
Get a Pair of Inexpensive Floating Polarized Sun Glasses
Sunglasses are a must for a day on the water. For stand up paddle boarding, you want to get some inexpensive, polarized sunglasses. Polarized sunglasses are important because they help to see in the water and reduce glare. You'll be able to spot fish and rocks beneath the surface much more easily with polarized sunglasses. They can be inexpensive– things can get lost or misplaced while you're out on the water. Make sure to bring some that float, so you can pick them back up if they fall off. We recommend the weaves gear floating sunglasses because they are polarized at less $20! 
A Hat to Keep the Sun Out Your Face
You'll want to bring a sun hat when you're stand up paddleboarding. A sun hat is a great option for keeping the sun not just out of your eyes, but off your face and the back of your neck. It can also help keep you cool. We like this hat from Outdoor Research. It's a lightweight, breathable hat, but still has a UPF of 50+, wicks sweat, and is water-resistant. Plus this style is coming back!
A Sunscreen That's Good For You
Sunscreen is crucial for stand up paddle boarders. To have a great day on the water, you need to keep your skin protected. It's also important that you pick the right one. You want a sunscreen that will stay on, is waterproof and isn't full of harsh chemicals. Sun Bum is a great option– this sunscreen is water-resistant, hypoallergenic, and reef-friendly, making it a better choice for you and the environment. The Sun Bum sunscreen isn't greasy either, so you'll feel comfortable layering it on during the day.
Don't forget the Dry Bag for the Paddle Board
Finally, to have the best time possible, you'll want to bring a dry bag for the board. You can shed layers if you need it, and keep your sunscreen inside for reapplications. Dry bags should be waterproof and of good quality. Different dry bags suit different needs, so you want to pick one that's going to fit right for you. We reviewed some different styles of dry bags for our favorite dry bag for stand up paddle boarding.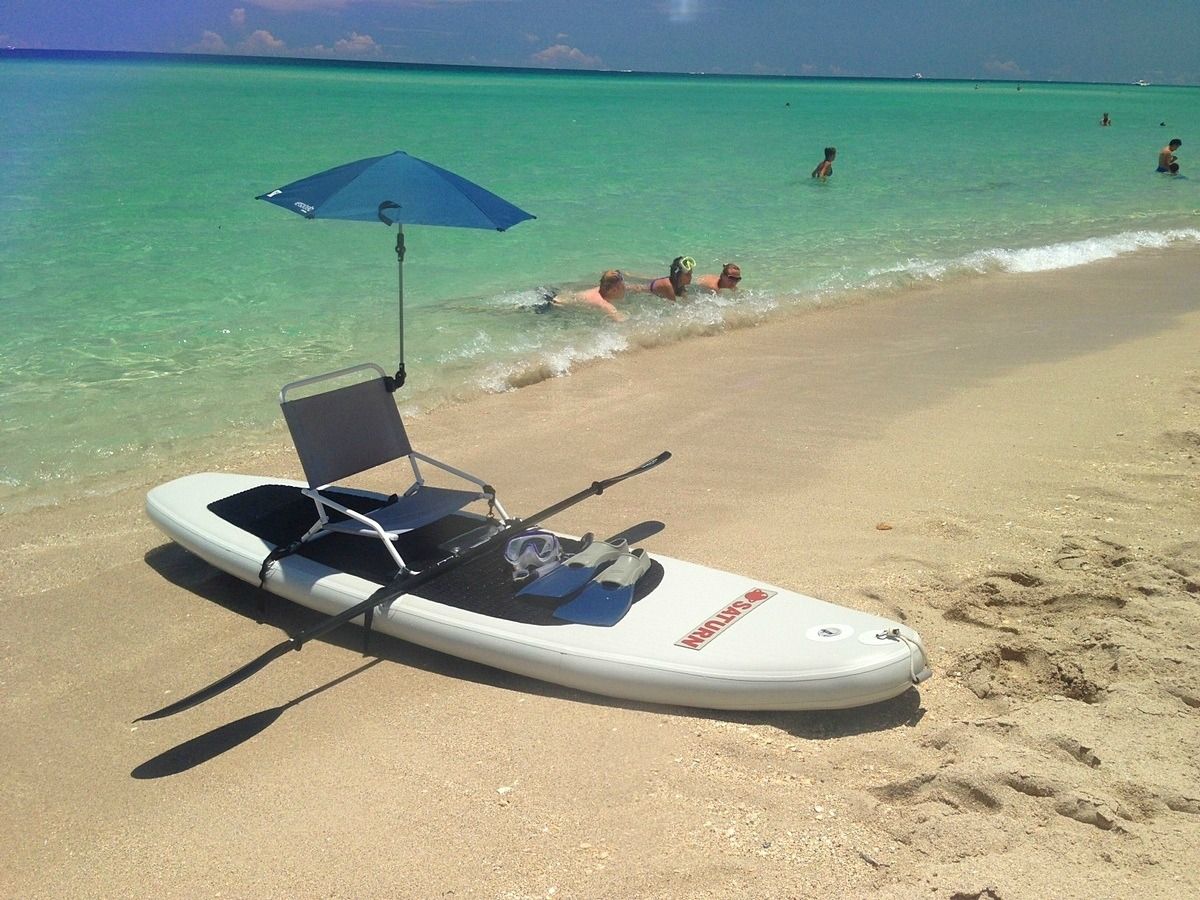 Some of the links in this post are affiliate links. This means if you click on the link and purchase the item, we will receive …