Some of the links in this post are affiliate links. This means if you click on the link and purchase the item, we will receive an affiliate commission at no extra cost to you. All opions remain our own.
You may be considering purchasing a stand up paddleboard but are deterred by the idea of transporting your nearly boat-sized board to and from your place of residence. We're here to put those fears to rest! With the wide range of SUP roof racks available on the market today, transporting your board is not only completely safe, but it's also quick and easy.
Things to Consider for Transporting your SUP using a Roof Rack: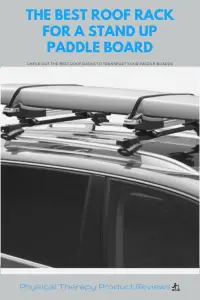 If you have a pick-up truck or a large van it might be possible to place your board in the bed or interior of your vehicle. But for the rest of us with sedans or SUVs, it is necessary to mount the board to the roof of the car, via a roof rack. When shopping for a rack, there are a few things to consider:
Car Compatibility:

It is absolutely necessary to verify that the rack is compatible with the make, model and year of your car. This is easy to confirm through the manufacturer's website.
Security

: If you are worried about parking and leaving the board on the roof of your car, many roof racks come with locking systems to secure your precious cargo.
 

Ease of Loading:

One very important factor to consider is how easily you can load your board on and off the rack. The last thing you want to deal with after a long day of paddleboarding is a complex process of loading and securing your board.
Capacity

: Consider the number of SUPs you will be transporting. Some racks are designed only for a single board, while others are designed to carry up to 10 SUPs!
Ease of Installation:

You absolutely want a rack that is easy to install as well as remove if needed. Do your research! Browsing the customer review sections of websites like Amazon are often the places to determine this.

 

 
Additional Equipment: Depending on the system, you may need some additional equipment such as utility straps or crossbar pads. Even if your rack system includes built-in restraints, an extra safety strap does wonders for your peace of mind while driving down a busy highway.
How to Safely Transport a Stand-Up Paddle Board:
Whether you live just down the road from the beach or you have a long trek, properly placing and securing your board is key. The SUP should be placed face-down on the rack with the fins toward the front. See the video below which demonstrates how to properly secure your SUP using utility straps.
Remember: It is never safe to use bungee cords to secure your board!
The Best Stand Up Paddle Board Roof Rack
Yakima - SUPDawg Rooftop Stand Up Paddle Board Roof Rack
Summary: The Yakima SUPDawg roof rack is a terrific option for anyone looking for an all-in-one system. This rack includes an easy roller loading system, built-in locks, and is adjustable to fit a variety of board sizes.
Pros:
Compatible with nearly any vehicle.

Built-in padding to protect your SUP from damage.

Low profile design.
Cons:
Holds a maximum of only 2 boards.
Summary: The Thule SUP Taxi 810XT is built for the driver's peace of mind. With steel-reinforced webbing that hugs tight to a wide range of board sizes, you can rest assured your baby is safe when you hit the road.
Pros:
 

Delivers a custom fit for board widths up to 34″ wide.

Tool-free installation.

Includes dual locks to secure both the board(s) as well as the system itself.
Cons:
Not as low profile as other systems.
Leader Accessories Paddle Board Roof Rack
Summary: This Leader Accessories rack is a great choice for SUPers on a budget. It may not be as pretty as other racks but it gets the job done. It also gives you the versatility to transport a wide variety of equipment such as kayaks, surfboards, canoes, etc.
Pros:
Highly affordable.

Fits up to 4 SUPs.

Simplistic system with little moving parts.
Cons:
INNO Paddle Board Roof Rack
Summary: This INNO rack is a sophisticated system that is both low profile and highly secure. The installation is a bit more labor-intensive than other racks, but there is no denying that this system is aesthetically and systematically satisfying.
Pros:
Sleek, elegant design.

Protects your board with crossbar pads as well as rubber strap guards.

Universal mounting system to ensure compatibility.
Cons:
Installation is slightly more complex than other racks.
Thule Shuttle Board XT Carrier
Summary: If simplicity is your style, then the Thule Board Shuttle is the rack for you. There are no complex gizmos or gadgets; just a classic, easy-to-install rack that's highly reliable. Sometimes old-school is the way to go.
Pros:
Minimalistic and easy to install.

Affordable.

 

Includes utility straps.
Cons:
Other Great Paddle Board Related Articles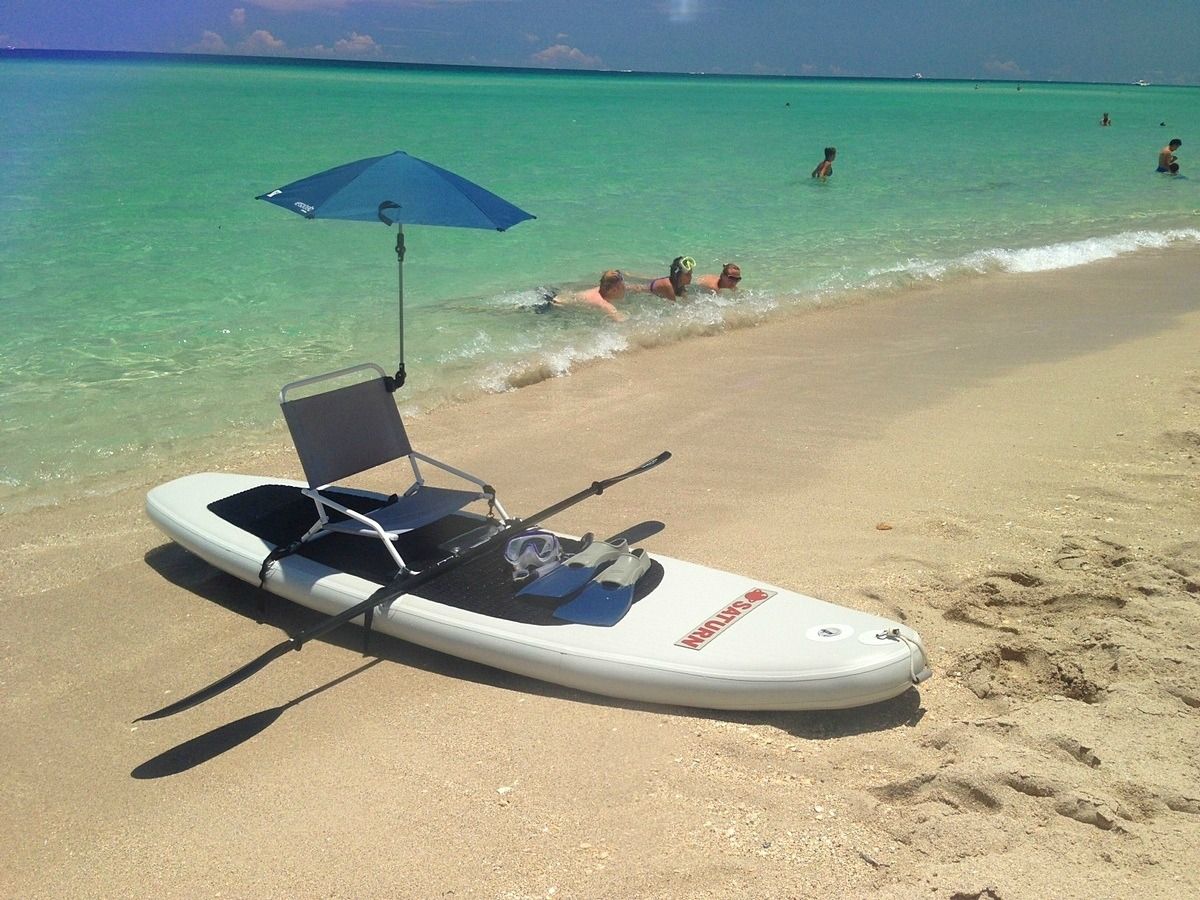 Some of the links in this post are affiliate links. This means if you click on the link and purchase the item, we will receive …