Some of the links in this post are affiliate links. This means if you click on the link and purchase the item, we will receive an affiliate commission at no extra cost to you. All opions remain our own.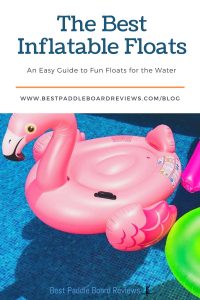 The warm weather has a way of stirring the inner adventurer in all of us. Maybe you're one who enjoys catching waves on a surf or paddle board or maybe you prefer to float along in the cool water with a good book, a cold beverage, and the sound of your loved ones splashing in the distance. If you happen to be a watch-the-action through rose-colored sunglasses type of person—an inflatable pool float is perfect for you. Lucky for you, we've gone through and listed the must-have floats for this summer season.   
What is an Inflatable Float?
Inflatable floats come in many shapes and sizes and are designed to aid with buoyancy while on the water. After the materials of the float (typically water-treated vinyl) are inflated with air—larger floats usually need air-pumps—the floats become much less dense than the water around them and…blah blah blah. Basically, an inflatable float lets you rest atop the water without worrying about ruining your hair, damaging your cell phone, or spilling your favorite fruity cocktail. 
There are several different types of inflatable floats available out there.
Inflatable Rings
and armbands are typically used for toddlers and small children just learning to swim.
Pool Noodles
are long and thin cylinder inflatables with a hollow core used to aid with floating or exercise.
Especially-Large-floats
(like the selection we have for you) can be used as seats to float or sit on top of a pool, lake, or the ocean. These inflatables are perfect for all ages to lay back and relax on the water.  
What are the Benefits of using an Inflatable Float at the Lake?
Apart from the obvious benefit of spending a summer evening relaxing at the lake with family and friends, the trendy assortment of inflatable floats we have selected are sure to make you the object of envy among your Instagram savvy friends. Not only are these floaties adorable and affordable for gatherings at the lake but they also guarantee all eyes will be on you—Kylie Jenner who?   
What a Large Inflatable Float Looks Like
The Best Inflatable Float for Fun in the Sun
Jasonwell Inflatable Dinosaur Pool Float
Summary: This large inflatable t-rex pool float can be used by adults and children alike at the pool, lake, or beach. It has an approximate inflated size of 124 x 44 x 41 (inches).
Pros: Made with thick, UV resistant premium materials. Designed for fast inflation and deflation. Safety tested.
Cons: May not be suitable for smaller children due to size (reviews report float may be hard to get on and easy to fall from).
GoFloats Giant Inflatable Unicorn Pool Float
Summary: Over 8 feet long, this charming unicorn pool float is designed to hold 2 adults or several children. This float can support up to 500 pounds.
Pros: Designed with premium UV treated raft grade vinyl. Comes with a BONUS matching drink float. Available in several designs (unicorn, dragon, bull, swan).
Cons: Reviewers report float may be smaller than advertised and may have issues staying inflated. 
JOYIN Inflatable Peacock Pool Float
Summary: This beautifully designed blue peacock—with its colorful tail and wings—makes it unlike any other. It can hold up to 400 pounds with an approximate inflated size of 66 x 62 x 48 (inches). 
Pros: Product made with thick (0.30 mm) raft material that is both tear and UV fade resistant.
Cons: Reviews report issues with the tail staying inflated.
Obuby Inflatable Avocado Pool Float
Summary: This adorable avocado float is perfect for relaxing and taking trendy pictures. It holds up to 220 pounds and has an inflated size of 64.96 x 51.15 (inches). 
Pros: Comes with a bonus removable beach ball. Made with high-quality PVC materials
Cons: Reviews report float is prone to small holes (but patches are included with purchase).  
Intex Mega Llama Inflatable Island
Summary: The lovely llama float is everything but little. Holding up to 440 pounds, it has an inflated size of 79 x 58 x 68 (inches). 
Pros: Built with two heavy-duty handles for easy access. Includes two air valves for added safety.
Cons: Though large, some reviewers report material may be thin and easily torn.
Giant Mesh Bottom Derby Duck Inflatable Pool Float
Summary: This Derby Duck inflatable pool float is as cute as can be. Able to withstand up to 300, pounds this float is fun for adults and children alike. 
Pros: Mesh center designed to keep you cool in the water. Equipped with 5 handles to easily climb on. Comes with 2 cup holders built into the float. 
Cons: Reviewers report issues with mesh bottom detaching as well as issues staying inflated.
Conclusion:
Adding a little warm weather with a lot of cool water creates a picture-perfect recipe for some serious summer fun. The most fun activities are the ones we don't get to do often—like relaxing.  So, make the most of your free time this summer by lounging on one of these trendy floats we've selected just for you. 
Works Referenced:
Other Great Paddle Board Related Articles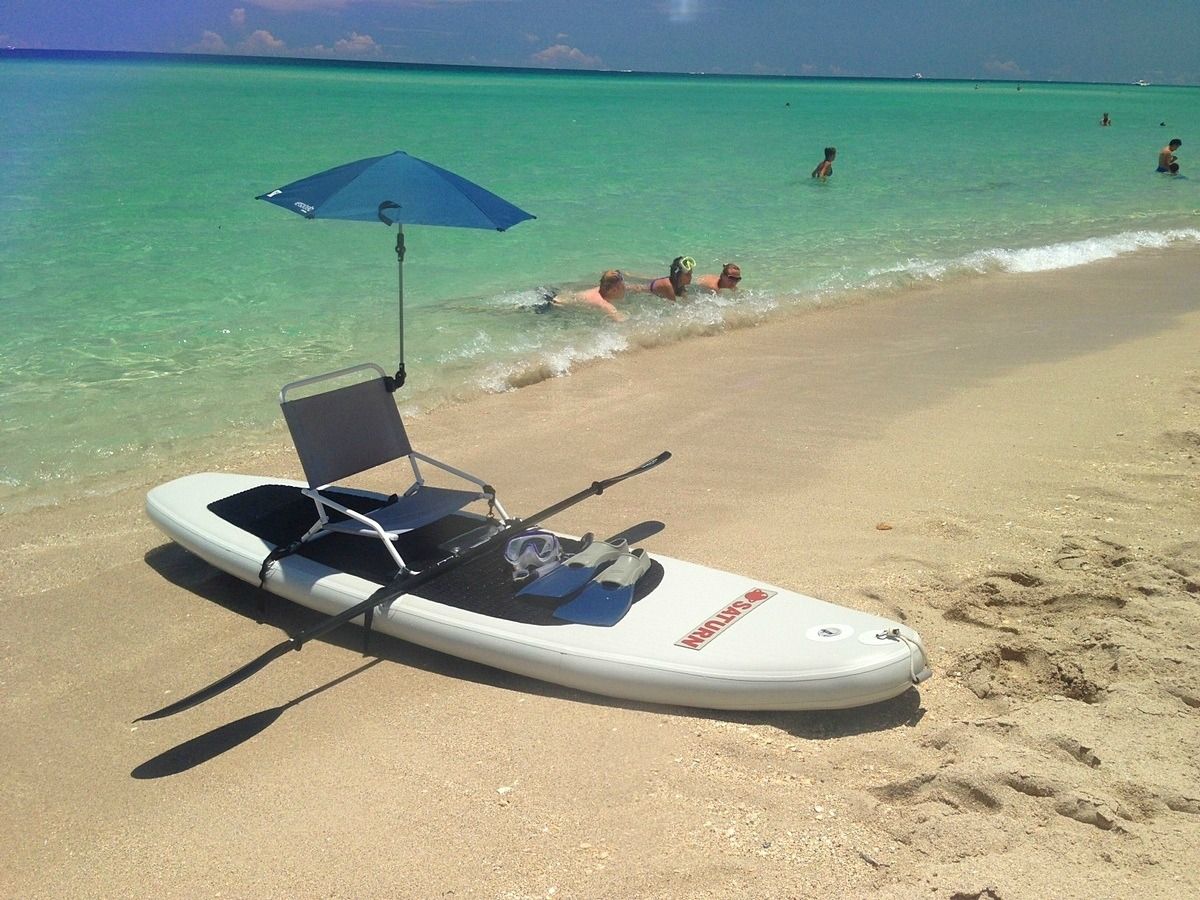 Some of the links in this post are affiliate links. This means if you click on the link and purchase the item, we will receive …