Some of the links in this post are affiliate links. This means if you click on the link and purchase the item, we will receive an affiliate commission at no extra cost to you. All opions remain our own.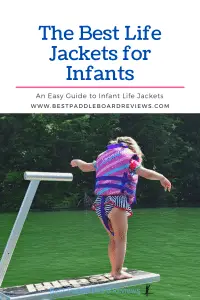 Over the past few years, paddle boarding has become increasingly popular with adults and children alike. It's a simple and effective way to get outdoors, spend time together, and stay physically active. With all of the exciting benefits that paddle boarding offers, a growing number of families with young children are participating. Young kids and infants are increasingly wanting to on the paddle boards at with everyone else. Prioritizing safety, it's important for parents to ensure their young children have the proper life jackets while they enjoy this sport.
What is an Infant Personal Flotation Device?
A Personal Flotation Device, or (PFD), is a piece of equipment that is worn to keep a person afloat in water.  There are five types of Personal Flotation Devices, each providing its own distinct safety mechanism.
Life jackets are designed to keep the wearer's head above water, and certain life jackets are also designed to keep an unconscious person face-up in the water.  Each type of life jacket is designed for a certain type of water (calm or rough) or activity, and some styles are not intended for weak or non-swimmers. There is no need to leave the kids at home, as paddle boarding with kids is one the best summer activities for families.
What are the Main differences between an Adult and a Toddler Life Jacket?
Toddler or infant life jackets are designed specifically for young children. Using an adult life jacket on a toddler could compromise the safety of the child, as it is important to have a properly fitting life jacket. Not only are toddler life jackets a smaller size, but they offer the proper safety features necessary for a child.
Toddler life jackets can be United States Coast Guard Certified, which ensures that the life jacket is equipped with additional safety features. In addition to safety, life jackets for young children are designed for comfort and there are several different styles parents can choose from, including a hybrid, inflatable, and inherently buoyant life jacket.
What to Look for in an Infant and Toddler Life Jacket?
There are a few important things to look for when choosing the proper life jacket for a child.  Such as:
Grab handle — assists in retrieving the child

Head support

Crotch/leg strap — keeps the life jacket from coming over the head

Adjustable sizing

Weight limit

USCG Certified

Type I or II ratings for children that cannot swim
The Best Infant and Toddler Life Jacket
Best Overall - Stohlquist Toddler Life Jacket
Summary: The Stohlquit Toddler Life Jacket is a Type II, USCG approved life jacket, suitable for infants/toddlers from 8-30 lbs.  Made with eco-friendly foam, this jacket comes highly rated.
Pros: Double collar, PVC free, crotch/leg strap, grab handle
Cons: No reflectors, trouble flipping the child face-up
Best Vest Style PFD - Stearns Infant Classic Series Vest
Summary: Designed for infants under 30lbs, the Stearns Infant Classic Series Vest is a USCG approved, open-sided life jacket and is ranked #5 on Amazon.
Pros: Grab handle, crotch/leg strap, head support
Cons: Trouble flipping the child face-up, bulky
Best for Learning to Swim - Body Glove Paddle Pals Learn to Swim Life Jacket
Summary: As a Type III personal floatation device, the USCG approved Paddle Pals Learn to Swim Life Jacket is a #1 best seller on Amazon and is dubbed "The Safest U.S. Coast Guard Approved Learn-to-Swim Aid" for children 30-50 lbs.
Pros: Attached armbands, safety shoulder harness, non-chafing design and fabric
Cons: Improper fit
Best for Head and Neck Support - Airhead Infant's General Purpose Life Vest
Summary: The Airhead Infant's General Purpose Life Vest is a Type II, closed-sided vest, for infants less than 30 lbs.  It's sturdy design makes it perfect for any activity and it is USCG approved.
Pros: Quick release buckles, crotch/leg strap, grab handle, large foam collar/head support
Cons: Bulky
Best Life Jacket with a Handle - Stearns Infant Puddle Jumper Print Life Jacket
Summary: Made of light-weight, ultra-soft fabric, the Stearns Infant Puddle Jumper Hydroprene Life Jacket is a USCG approved life jacket, for infants under 30 lbs, that encourages face-up floatation. 
Pros: Hydroprene material, leg straps, grab handle
Cons: Excessive padding making it uncomfortable
Other Great Paddle Board Related Articles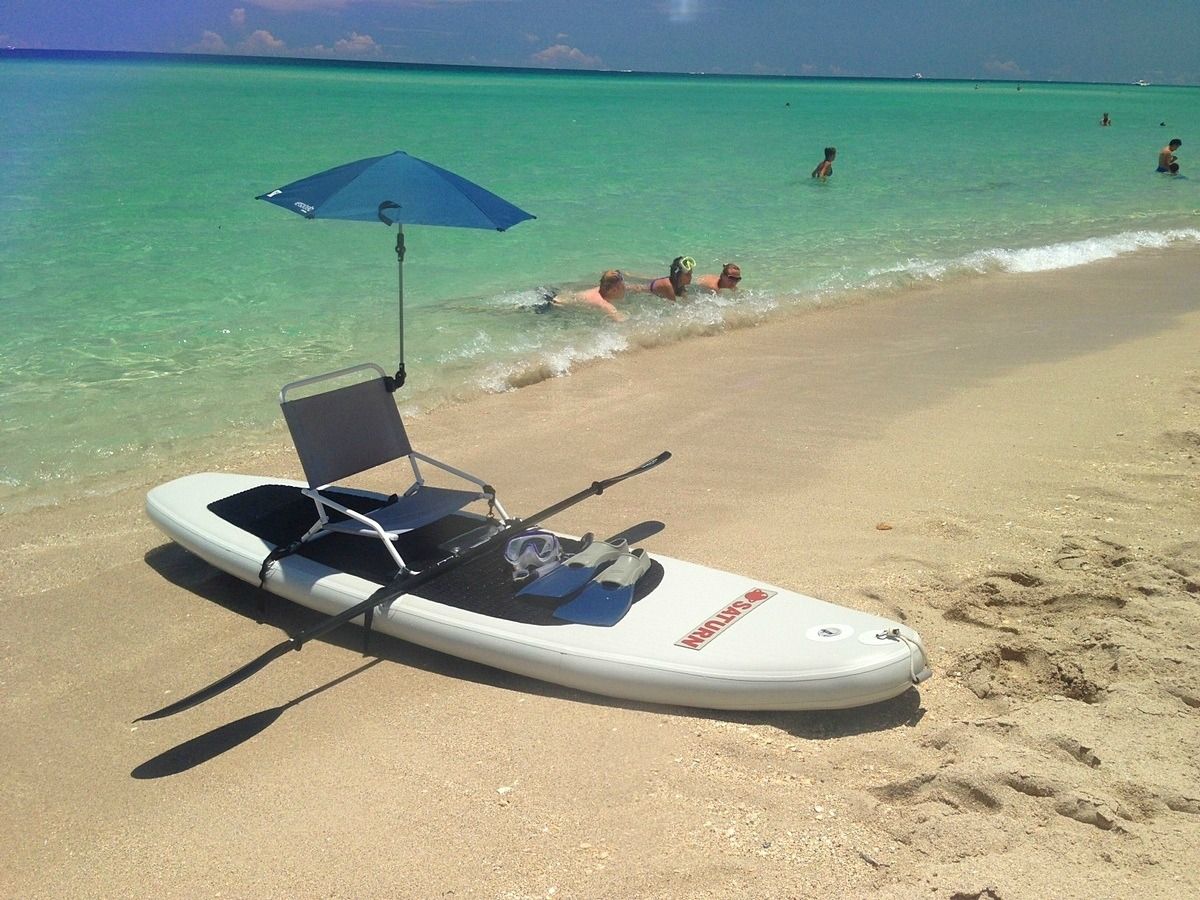 Some of the links in this post are affiliate links. This means if you click on the link and purchase the item, we will receive …