Some of the links in this post are affiliate links. This means if you click on the link and purchase the item, we will receive an affiliate commission at no extra cost to you. All opions remain our own.
Gear up and head out!  It might be cold, and the water may be a little rough, but if you get the correct gear together, you will be set and can spend the winter on your Stand Up Paddle Board. Get away from the crowds and enjoy the magnificent views and don't let cold weather stop you from getting out on the water.
SUP Base Layers - Keep Warm with Proper Long Underwear
We can never talk about having too many layers, and you will probably get tired of hearing about it, but when you are heading out into cold water and weather, you need the protection.  If you go out and you end up freezing, you won't enjoy yourself or the adventures you can have. Starting with the bottom layer, give Herobiker Thermals a go. You want the base layer to be moisture-wicking and breathable which Herobiker provides along with drying fast.
Stay Warm Paddling with a Wet Suit
If you know you are heading into the waters or if you go in unexpectedly, it's best to have a wetsuit to help keep you dry.  Though they won't keep you warm, so you will want to add a layer of thermal gear underneath, they can be great protection around the water.  Take a look at O'Neill's Epic 4/3mm suit with the zip back. The reinforced seams will help keep the water out while still giving you the flexibility you need.  
SUP without Getting Wet - Use a Winter Dry Suit
Layering up is a lot easier with a little more room making a dry suit a perfect choice if you plan on having multiple layers on. If you know the water will be calmer and much colder, such as on a lake, you may opt for a dry suit. These feature a loose fit and are waterproof, so a drysuit such as the O'Neill Fluid suit, is a perfect choice.
Paddle Boarding Gloves - Keep Your Hands Warm
If you can't hold onto the paddle, you definitely aren't going to have any fun. Plus, your hands are one of the first places on your body to feel the cold (along with your feet which we will talk about shortly).  Take a look at the BPS double lined, neoprene gloves. These give you an excellent grip while at the same time keeping your hands warm and dry. They offer 2 different thicknesses, 3mm or 5mm depending on your preference along with an adjustable wrist strap to make sure you get the best fit. See our complete review of long finger neoprene gloves for paddle boarding.
Keep the Toes Warm with Neoprene Booties
Moving on to your feet, you will definitely need some booties to keep your feet dry and warm.  Since you are standing on a board, your feet are the most likely to get cold as they will have the most contact with the water.  The BPS Storm 'Smart Sock" is a perfect choice, giving you a minimalistic feel but with a tough gripping sole to keep you standing.  Adjust the ankle strap to make sure you lock out water. These are perfect and flexible, being able to be used year-round.
A Portable Heated Blanket To Warm Up after Winter SUP
You've had a great adventure and now it's time to share your excitement as you warm up.  Wrapping yourself in a heated blanket while you hold a cup of hot chocolate and share your stories will make for the perfect ending of the day.  The Elevens 3-in-1 heated blanket uses a rechargeable battery pack, which can also jump start your car if needed, so you can take this anywhere with you and wrap yourself in warmth and comfort wherever you end up.
Your choices in gear is important to make your winter paddle boarding experience enjoyable and memorable.  Get out and enjoy the outdoors year-round, just make sure you are geared properly and the memories will last a lifetime.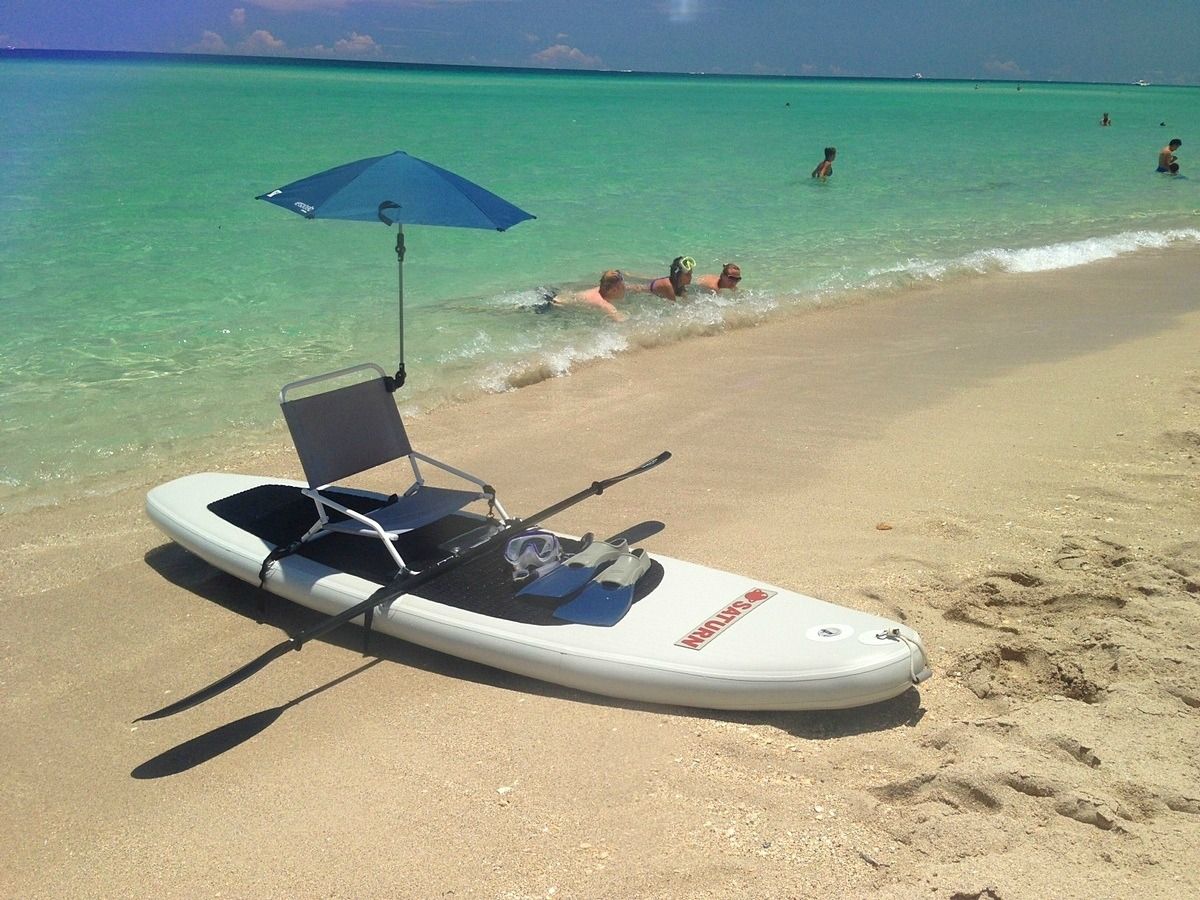 Some of the links in this post are affiliate links. This means if you click on the link and purchase the item, we will receive …