Some of the links in this post are affiliate links. This means if you click on the link and purchase the item, we will receive an affiliate commission at no extra cost to you. All opions remain our own.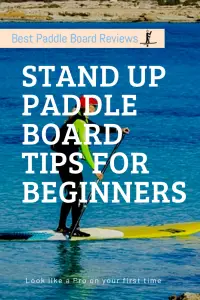 Stand up paddle boarding (SUP) is a great way to enjoy the outdoors and promote wellness, but it can be intimidating to get started. Don't worry, we've got you covered! Just follow these stand up paddle boarding tips for your first time, and you will be set for a lifetime of fun on the water.
Choose the Right Equipment for your Size and Ability
Before you get on the water, you need to do the research and find the proper equipment. Beginners generally want a wide and stable board, but there's more to SUP than a board and paddle. If you want to be safe and have a better experience overall, it's imperative you equip basic safety gear like a personal flotation device (PFD) and whistle. Trust us, the right equipment will go a long way towards having a fun, safe time on the water.
For more details on choosing the right equipment, check out our complete beginner's guide.
Speaking of proper equipment, you definitely need a leash to keep you and your board attached at all times. This is especially true for beginners because you are more likely to fall off, but everyone should try to SUP with a leash. You'd be surprised how fast the wind can separate you from your board, but you don't want to find out for yourself! If you aren't sure where to buy a leash, check out this great option from BPS.
Don't Forget A Life Jacket
Don't make the beginner's mistake of going out without a life jacket, just because your paddle board floats. It's essential for safety in worst-case scenarios, plus in most national and state parks it's the law to have one on the water. If you're unsure which life jacket is best for you, check out our ratings for the best stand up paddle board life jackets.
Practice Your Balance Before Going
Standing on a paddle board can be awkward, but there are some simple exercises you can do to improve your balance while on the water. For beginners, try closing your eyes and balancing on one leg for 60 seconds at a time (on safe, dry land!). This will improve your stability and prepare you for the uneven movement of the water. For more advanced exercises check out our 6 Exercises to Improve Your Balance for Paddle Boarding. Keep practicing, and you'll be doing paddle board yoga in no time!
Make Sure You and Your Paddle are Facing the Right Way
Now it's time to get out on the water! When standing on the board, make sure its fin is behind you. Also, when you paddle to make sure the blade enters the water angled forward, not backward. This might seem counterintuitive, but it cuts down on resistance and makes for a smoother and straighter stroke.
Learn Correct Paddling Technique
When paddling, grip the t-handle with the hand opposite the side you're paddling on, and the paddle's shaft with your other hand. Always keep your knees a little bent, and use your core to pull the blade straight along the side of the board to your feet. Follow these basic steps and you will be paddling further, faster, and longer. You may be a beginner, but you don't have to look like one! 
For more advanced tips, check out this video:
This part might be difficult at first but always look forward and up, not down at your feet. This will help you have good balance, straight posture, and even weight distribution. This is especially important for choppier conditions. Speaking of which…
Check Conditions and Watch for Wind
When it comes to SUP, the wind is not your friend. Make sure you check the weather forecast beforehand to avoid choppy water and dangerous conditions. Never go out without knowing what the weather is going to be like, but if you do get caught in a strong wind, lay down on your stomach! Unfortunately, even the best paddle boarders can't avoid falling off all the time.
If/When You Fall, Do It Right
Anyone who SUP's is going to fall off at some point. That's part of the thrill and enjoyment of the sport! When you fall, commit to it and don't try to grab onto the board. The safest technique is to land completely in the water with your body parallel to the water's surface.
Stand up paddle boarding is a fun and unique way to promote cardiovascular health and work off stress. All it takes is a little preparation, situational awareness, and practice. If you follow these tips and take safety seriously, you'll be out there looking like a pro in no time. Now go enjoy the water!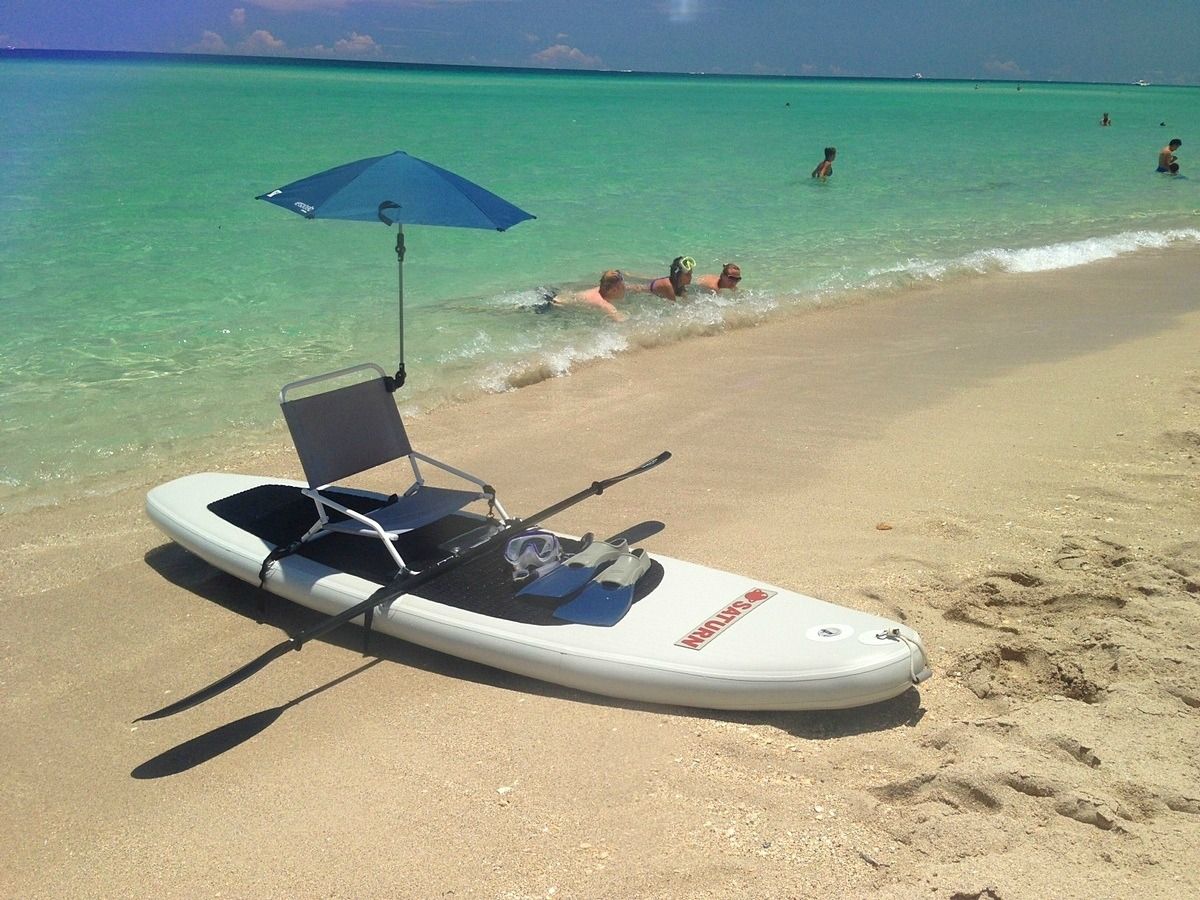 Some of the links in this post are affiliate links. This means if you click on the link and purchase the item, we will receive …