Some of the links in this post are affiliate links. This means if you click on the link and purchase the item, we will receive an affiliate commission at no extra cost to you. All opions remain our own.
Summer is in full swing, and everyone is getting out on the water! Whether it be on a lake or in the ocean, everyone seems to be stand up paddle boarding. An outing for the solo adventurer, a group of friends, even small children- paddleboarding is a great way to experience the great outdoors no matter your skill level! But when you're ready to just get out on the water, who wants to spend the time and energy blowing these babies up by hand? It takes way too much time to do so manually as well as tiring out your arms right before you head out for that peaceful escape. With an electric pump, you'll save precious time and energy and be able to spend it where you really want to; on the board and in the water!
What is an Electric Paddleboard Pump?
Paddleboard electric pumps offer the convenience of doing all the hard work for you. The most common inflatable kayaks require as much as 20 PSI! The most popular boards out there will take you between 20 and 30 minutes of manual inflation per board. All that hard work takes way too much-valued energy before you've even started your day. That's where the electric pump comes in. With an electric pump, your board will be filled safely and accurately in just 2 to 5 minutes. All while you're getting yourself ready for a day out on the water.
What To Look for in a SUP Electric Pump?
You'll want to choose the perfect pump for your perfect outing, something that is easily packed, with plenty of room for power connection. Something user-friendly and with the proper safety precautions in mind.
Power Source – When you're out in that secluded, serene place of nature there likely won't be any outlets available! Finding a pump that connects to your car battery or the cigarette lighter in your vehicle is best.
Automatic Shut Off – The peace of mind that your pump is doing everything for you is priceless. Be sure to choose a pump with an automatic shut off switch to ensure accurate inflation without having to keep an eye on it.
Pressure Gauge – Take the guesswork out of important safety recommendations with a pressure gauge on the pump. The assurance of the correct pressure will allow you to stay out on the water longer as well as ensure that you don't damage your inflation device.
Valve Compatibility – Of course you'll want to make sure that your pump valve matches that of the one on your device! Be sure to check and make sure that the pump you purchase is compatible with whatever devices you'll be inflating.
Size and Weight of the Pump – With all that gear in your car, a lightweight and easy to pack pump is definitely something to keep in mind. Make sure the pump you choose is as compact as possible to leave more room for other necessities.
How to Use an Electric Paddleboard Pump
The Best Electric Paddleboard Pump
OutdoorMaster The Shark 20PSI High-Pressure SUP Air Pump
Summary: The Shark allows for multiple boards to be inflated simultaneously, a digital pressure gauge, as well as having all the safety features you need. It also features a deflation mode for when you're ready to take off quickly after a long day.
Pros: Simultaneous inflation for multiple boards, automatic shut-off, deflation feature.
Cons: Creates lots of noise during use and is slow to fill boards.
SEAMAX SUP20D 20PSI Electric Paddleboard Pump
Summary: You really get what you pay for here; lots of extra features allow for easy and quick inflation. The Seamax comes with dual-stage inflation and LCD display. The first stage max speed 350L/min; 2nd stage max speed 70L/min. The pressure settings can be adjusted by increments 0.5 PSI and go as high as 20 PSI. We also love the built-in sand filter for air intake & pump cooling system.  This is also one of the lightest pumps at only 4lbs
Pros: Temperature sensor for auto shut off, sand filter for air intake, dual motor feature for higher pressure settings, light weight
Cons: Higher price point
NALANDA 20 PSI Electric SUP Pump
Summary: The NALANDA is a great pump for a low price. It will fill your board quickly and is easy to use, though lacking some extra features other pumps offer. It plugs into the 12v cigarette light, has an auto-shutoff that you can adjust, and takes less than 10 minutes to up to 20 PSI!
Pros: Cigarette lighter power source, super user-friendly, quick to fill
Cons: Large in size
SereneLife Premium Compact Paddleboard Pump
Summary: SereneLife offers a great price point and is small and easy to pack. It's a great bang for your buck, but not the quickest pump out there. It comes with adjustable PSI air pressure, auto shut off when the boards are full, and has a detachable hose. Inflates your stand up paddleboard or beach toys from 0-16 PSI quickly.
Pros: Good price point, programmable shut-off, compact design.
Cons: Slower to fill than some, does not go to 20 PSI if you need that much pressure
Tuomico 20PSI Max SUP Air Pump Electric
Summary: The Tuomico electric air pump is a newcomer to the list but a great overall pump.  It also has dual-stage inflation. It has an auto-stop feature to protect from overfilling. The built-in sand filter for air intake & pump cooling system. Easily plugs into the 12 v cigarette lighter and best of all comes with a 5-year warranty! 
Pros:  dual stage inflation, auto shut off, 5-year warranty, and sand filter. 
Cons: New model so not as many reviews or information but still a geat options
Conclusion:
All in all, this list offers a pump for any specific need and price point. Be sure to check out your own equipment and its needs when deciding on a pump. Additionally, make sure to take into consideration what your needs might be and how much work you expect from your electric stand up paddleboard pump
Other Great Paddle Board Related Articles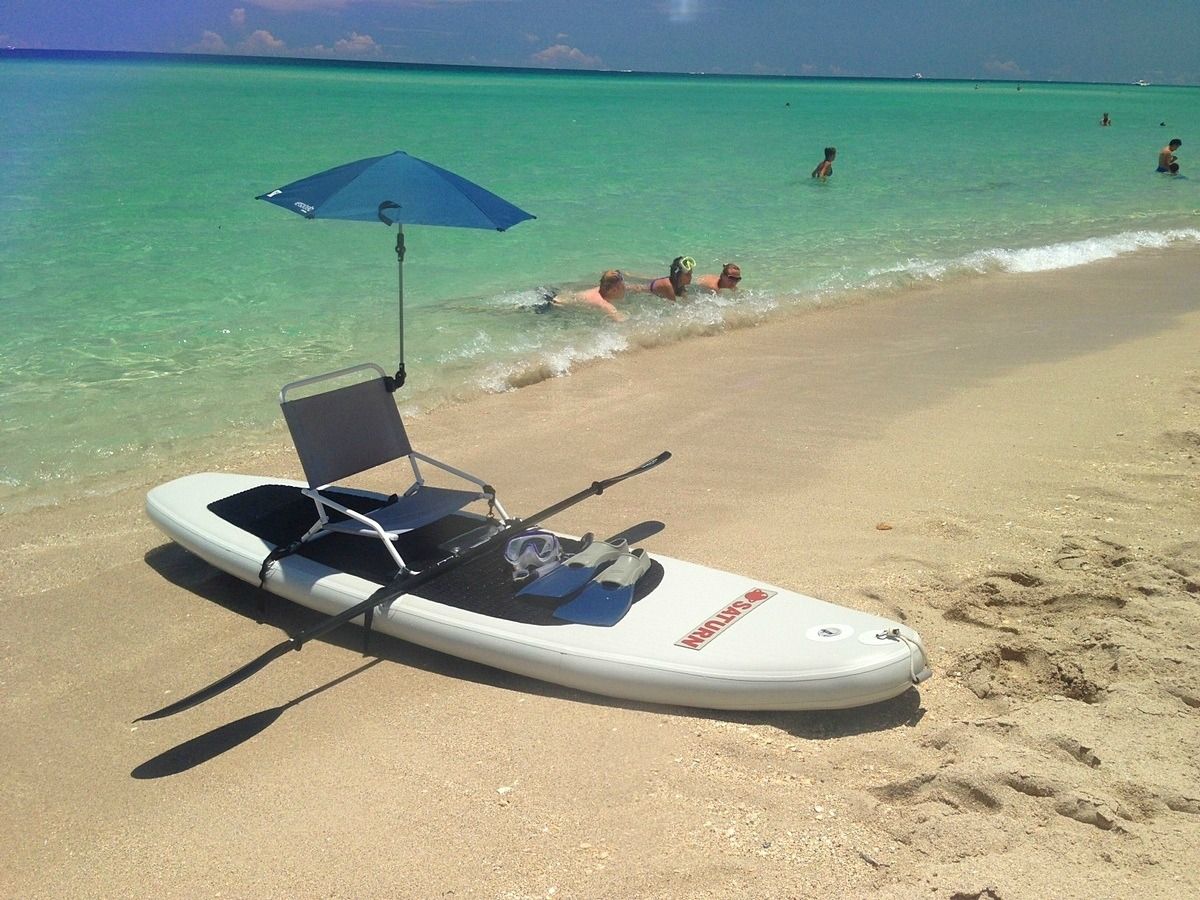 Some of the links in this post are affiliate links. This means if you click on the link and purchase the item, we will receive …