Some of the links in this post are affiliate links. This means if you click on the link and purchase the item, we will receive an affiliate commission at no extra cost to you. All opions remain our own.
Is your dog as much of a water enthusiast as you are?  There is no need to leave your pup behind when you embark on your next marine adventure.  Stand-up paddle boarding (SUP) is quickly becoming a favorite pastime for the entire family, and this includes the family dog! You'll never have to see those sad puppy dog eyes when you leave the house again!
Make Sure You Have the Right Stand Up Paddle Board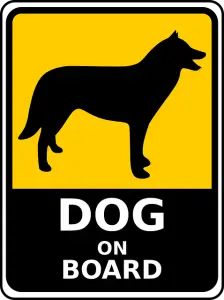 Before you add a canine passenger to your next SUP excursion, be prepared with the right board.  Look for a wide-nosed board that measures ten or more feet in length, especially if your dog is a larger breed.  Bigger boards can better distribute the added weight of an extra passenger. A soft-top board or a board with an extended deck pad will provide the traction your dog needs to keep a firm grip. 
What about inflatable paddle boards?  Sure, they are convenient and affordable, but are they stable enough to support you and your dog? While blow-ups were once thought to be flimsy, they have come a long way since their introduction into the SUP community. An inflatable board such as the Peak Expedition is wide and stable (10'6 x 35"), making it ideal for yoga, fishing, kids and fur babies.  It can carry up to 450 pounds, which will provide plenty of support for you and your pooch. 
You Want a Dog Life Jacket
Safety first!  You may be tempted to skip this step, especially if you have a dog that jumps in the water any chance he gets.  However, water and weather are unpredictable. Even the most water-savvy dog can have an accident. Fitting your dog with a life jacket will give you peace of mind as you set sail.  
Aso, once your dog jumps or slips off the hand on the life jacket is the best and easiest way to lift them back on the board.  This will be your favorite feature.
An effective canine flotation device fits snugly.  Choose a brightly-colored jacket with a handle so you can easily spot your companion and haul her back onto the board. 
Before you even bring the board into the equation, be sure your dog is trained to obey some basic commands: sit, stay, and recall.  Your dog will be off her leash during most of this excursion, so spend some time on the foundations.
The next step is introducing the board.  The board and the paddle are strange and unusual pieces of equipment to your four-legged friend.  Start by letting him explore and sniff around. Then use treats to lure your dog onto the board. You want him to practice sitting and lying toward the front, without getting too close to the tip. Develop and practice your commands for hopping on and off the board.  Make this an enjoyable experience with lots of treats and praise.
Your dog's movement will impact your own balance on the board.  Invest in your favorite treats (we love Zuke's Natural Training Dog Treats) to train your dog in targeting to keep her position on the board.  Targeting is teaching your pet to touch a part of her body, such as her nose, to your hand or an object.  This technique is useful for keeping your dog in the proper position for optimal balance. Give your dog lots of encouragement (both verbal and edible) and keep it fun!
Trim their Nails To Protect the Board
Give your dog every advantage to feel secure and comfortable on the board.  Trimming your dog's nails will keep him from slipping while also protecting your board from scratches. The easiest dog fingernail clippers are the Boshel Nail Clippers with over 5,000 reviews on amazon.
Practice Close to Shore for the First Time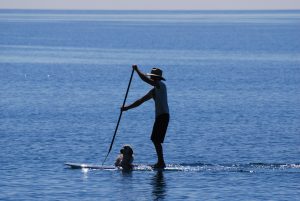 Don't stray too far out to sea in the beginning.  Even with perfect practice on land, you can't predict how your dog will react when you are out on open water.  
Choose a warm, sunny day on calm waters for your first excursion. Begin with the board partially in the water, and initiate the command for your pooch to hop on. Once you are on the water, practice turns, and maybe even a couple of fake falls.  That way, neither you nor your dog will panic if it happens unexpectedly. Keep those treats handy for continuous praise and rewards all throughout your first journey.  
Do not despair if your dog moves around or jumps off the first few times.  This is a new experience, so there will be a learning curve. Be patient, practice the commands, and reward positive behavior.
Don't Be Gone Long and Take Breaks
Keep your SUP trips short and sweet in the beginning.  You want this to be an enjoyable, low-stress situation for your pup, and dogs can get anxious when they are in one place for too long.  Plan ahead for water, food, and potty breaks. Depending on the weather, you may even need sunscreen for your light-colored or thin-skinned dog. 
Take a Dry Bag to Keep Your Valuables with You and Safe
You and your dog can weather splashes and spills while paddleboarding, but your valuables may not!  Invest in a high-quality dry bag to protect your keys, phone, snacks, towel, and clothes while you are out on the water. You can store it on the front of the board in the bungy. You can even use the tethered bag to help position your dog on the board. Let's be honest, with a dog on board the chances of you or someone else falling in the water unexpectedly go way up.
Paddleboarding is a great way to bond with the furriest member of your family.  Remember to plan ahead, take it slow, and make this an enjoyable experience for you and your dog.  Before you know it, your dog will be just as eager to hit the open waters as you are!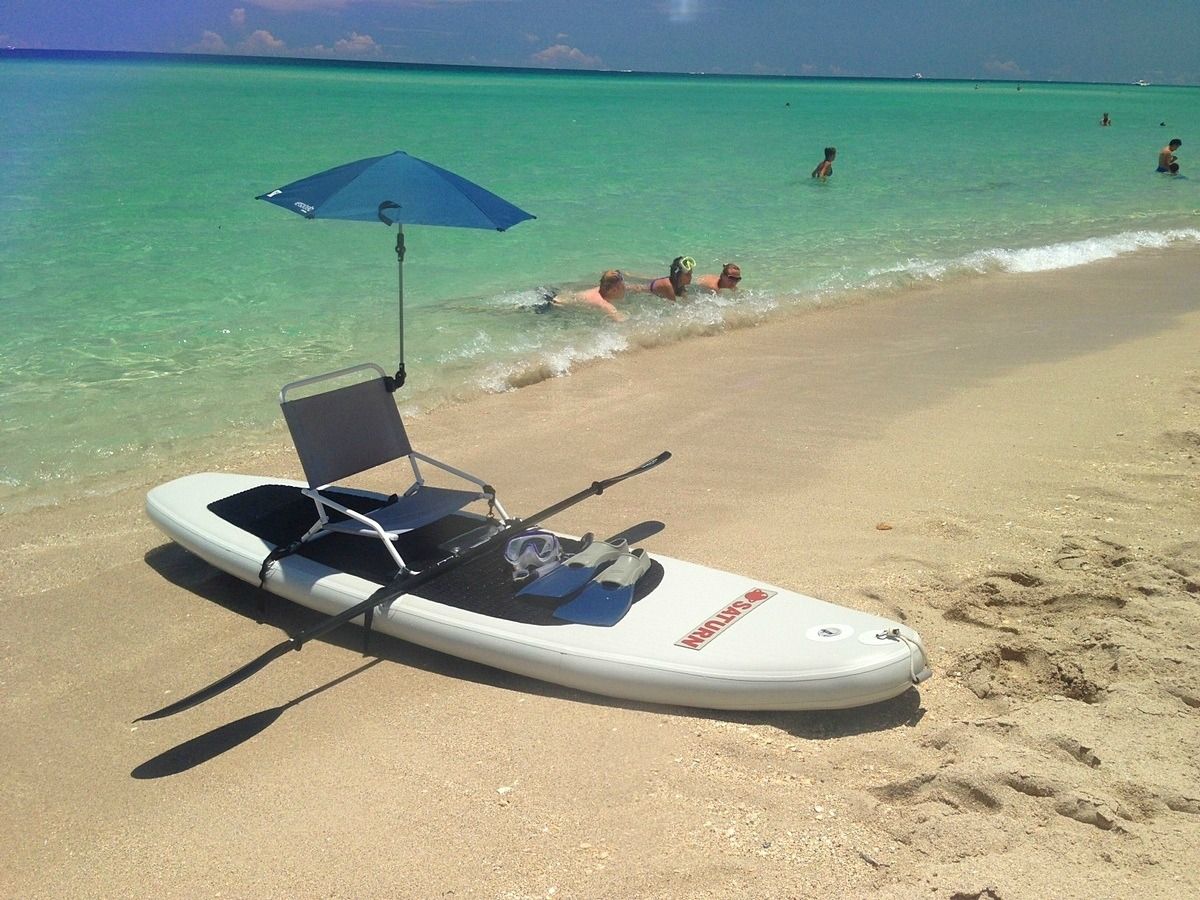 Some of the links in this post are affiliate links. This means if you click on the link and purchase the item, we will receive …