Some of the links in this post are affiliate links. This means if you click on the link and purchase the item, we will receive an affiliate commission at no extra cost to you. All opions remain our own.
With more and more people getting into stand up paddleboarding, one piece of gear it is easy to forget is a good pair of water shoes. This often-overlooked accessory is something we recommend for safety and comfort. Nothing will ruin your day of stand up paddleboarding faster than cutting your foot on a jagged rock that you didn't see underwater. Water shoes are generally inexpensive, comfortable and something that once you use once will want to use every single time. Continue reading to see our favorite water shoes for SUP.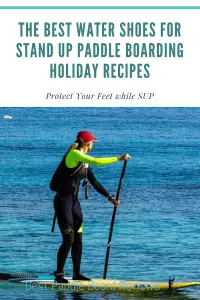 Water shoes come in different styles with pros and cons, but they are all shoes designed to be worn in and out of the water to protect your feet from sharp objects, increase your grip on wet and slippery surfaces, and help to keep your feet dry and comfortable. Regular athletic shoes just aren't designed to get wet. If you wear your favorite running shoes on your next stand up paddleboarding day, you'll get some grip and some protection, but you'll also get a wet, soggy mess that's the perfect breeding ground for bacteria and mold. Just trust us, you don't want that!
What are The Benefits of Using Water Shoes?
Water shoes provide many different benefits when using them while paddle boarding including:
Increased protection from sharp rocks
Increased grip while paddle boarding
SPF and less chance of sunburn
No sand or small rocks in the feet or between the toes
Quick drying and easy to take on and off
What to Look for in a Water Shoe for SUP
Comfort – Some cushioning and a good fit are the main factors for comfort.
Drainage – Once your shoe is out of the water, you'll want the water out of your shoe as soon as possible. Look for a drainage system in the soles and a breathable or mesh upper.
Protection on the Bottom – Sharp shells and jagged rocks are the enemies of your feet, so look for water shoes with a tough sole to protect yourself.
Weight – Lighter water shoes will help you to be quicker on your paddleboard when changing stances or adjusting your balance.
Grip – Look for a grippy material on your water shoes to keep your feet planted on your board and prevent slips or falls when walking around. 
Drying Time – You'll want water shoes that are quick and easy to stow away for next time, so look for quick-drying material.
The Best Water Shoes for Paddle Boarding
Summary: The Mishansha water shoe has an anti-slip rubber sole with a lightweight, ventilated spandex upper. The sole has integrated drainage holes and the insole is ventilated as well. It is available with locking elastic laces to adjust the fit, or without laces for a sleeker look.
Pros: These shoes are good in the water, but also comfortable to wear all day. The stretchy uppers make them very easy to get on and off, but they still stay put on your foot. The drainage hole system works well.
Cons: The plastic tag on the end of the laces has a tendency to come off, so grabbing the laces themselves is best for any adjustments.
VIFUUR Water Shoe Barefoot Design
Summary: The VIFUUR water shoe is a very lightweight one-piece water shoe with a thin rubber sole and an elastic fabric upper. It is designed more like a sock or slipper than an athletic shoe.
Pros: The VIFUUR is the lightest weight water shoe on our list. It does not have any drainage built-in, but the form-fitting design keeps water and sand from getting in. There is an amazing variety of designs, from solid colors to rainbows, animal prints, and even galaxies.
Cons: The soles on these water shoes are thinner than the others on our list, and don't go up the front or sides at all so it doesn't offer as much protection.
Summary: The Mabove water shoes have a durable rubber sole and breathable upper made from flexible fabric. They offer versions with laces, hook and loop fasteners, and one-piece construction. You can also get soles with five-toe design, which some people feel give them a better ability to grip their paddleboard with their toes.
Pros: The drainage system built into the soles works very well. The soles are thick and offer good protection from sharp objects. They are very good for walking on slippery surfaces. They have solid construction which should mean they are durable.
Cons: Some people complain that the sole is relatively narrow, making them feel unsteady.
Centipede Demon Water Shoes
Summary: The Centipede Demon water shoes have a lightweight mesh upper and a flexible rubber sole with 11 drainage holes. They are offered with hook and loop, elastic laces, and one-piece construction.
Pros: Centipede Demons are very flexible, which can help you keep that barefoot feel on your paddleboard. They offer good support for any short hikes or trips to or from the water.
Cons: Some people complain that the hook and loop fastener doesn't stay attached when wet, so you might want to choose the laced version.
Zhuanglin Quick Drying Water Shoes
Summary: The Zhuanglin water shoe is an attractive water shoe that is styled the most like a traditional athletic shoe. It has a foam rubber sole and a mesh fabric upper.
Pros: Instead of only drainage holes, the foam rubber sole is actually all mesh so there is more than enough drainage over your whole foot. The shoes are very lightweight so you won't feel weighed down. They have a moderate amount of support, so they're a great choice for an all-purpose shoe that you can wear all day, not just when you're on your paddleboard.
Cons: While the mesh sole works great for drainage, if you're walking on a gravel or pebble surface, things can easily get stuck in the sole. wat
Conclusion:
When you're thinking of the gear you need for your stand up paddleboarding adventures, it's easy to overlook water shoes. But, a good pair of water shoes can help in so many ways: helping you get to and from the water, making it easier to launch your board, and improving your stability when paddling. All you need to do is picture your next stand up paddleboarding outing and you can see which water shoes on our list are the best fit for you!
Other Great Paddle Board Related Articles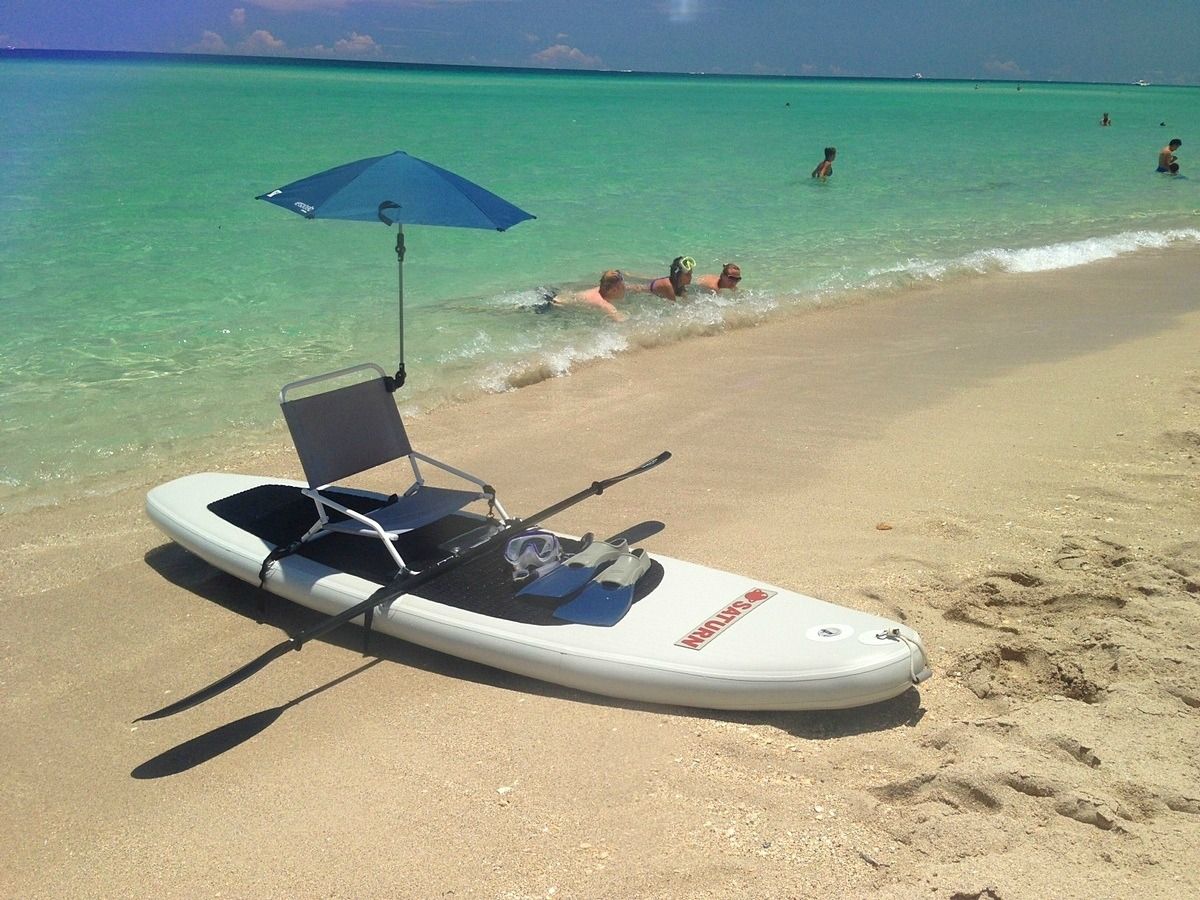 Some of the links in this post are affiliate links. This means if you click on the link and purchase the item, we will receive …