Some of the links in this post are affiliate links. This means if you click on the link and purchase the item, we will receive an affiliate commission at no extra cost to you. All opions remain our own.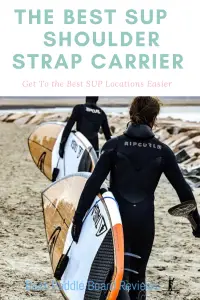 A great day of stand up paddleboarding starts with picking the perfect spot. But, sometimes carrying your paddleboard and assorted gear to the water can feel like a major chore. The thought of it might even make you reconsider trying out a new spot at all. But, whether it's walking over the dunes at the beach or around the shore of the lake, a SUP carrier strap makes it so much easier to get your perfect day started. 
What is a SUP Shoulder Carrier Strap
Although they come in different configurations, a SUP carrier strap is basically a device that wraps around your board and attaches a strap, that you can sling over your shoulder. This moves the weight out of your hands and onto your shoulder, which makes it so much easier to carry. In addition, all the models we feature below also have a loop to hold your paddle, keeping your hands free.
What to Look for in a SUP Shoulder Carrier Strap?
There are four main things will affect how happy you'll be with your carrier strap system:
Comfort – Most people prefer a strap with a cushy shoulder pad, that's wide enough not to dig into your shoulder and adjustable to fit different heights.
Ease – The quicker and easier it is to put the shoulder carrier onto your paddleboard, the happier you'll be. A strap system that takes too long to put on and take off isn't worth it.
Cost – Of course, SUP shoulder carriers come at different prices, but as something you'll be using every time you take your board out, a strap that you enjoy using can be worth spending a little more on.
How Big is the Board – It's especially important if your paddleboard is on the larger side to check the manufacturer's specifications and online reviews to make sure your carrier strap system will fit your paddleboard.
The Best Shoulder Carrier Strap for SUP
SUP-Now Paddle Board Carrier Strap
Summary: The SUP-Now SUP shoulder carrier strap is one of the best-reviewed and well-liked straps on the market. It comes with a handy, attachable drawstring pouch to carry a water bottle, sunglasses, or any other odds and ends.
Pros: Has an extremely adjustable strap to get the right fit and a large, triple cushioned neoprene shoulder pad for comfort. Several reviewers praised SUP-Now customer service, showing that it is a company that stands behind its product.
Cons: Older models had buckles on the strap that could break, but SUP-Now has beefed them up and it doesn't appear to be a problem anymore.
Jinvun Paddle Board SUP Carry Strap
Summary: The Jinvun Paddle Board strap is an attractive strap and well-reviewed and popular. It comes with a storage bag to keep the strap tidy when you're not using it.
Pros: This strap is made of water-resistant materials that are designed to prevent scratches or scuffs to your paddleboard. It has a large shoulder pad for carrying comfort. Reviewers are most likely to describe it as "sturdy", which is a good thing when carrying your expensive paddleboard!
Cons: No extra attachments other than the velcro loops for one paddle.
Better Surf...than Sorry Stand Up Paddle
Board Easy Carry Strap
Summary: The Better Surf…Than Sorry Strap is the original stand up paddleboard shoulder carry strap, which some people think is still the best. It definitely has many years of satisfied customers.
Pros: It has wide, strong straps with heavy-duty clips and buckles, so it should be durable. The shoulder pad is big, with a fun, tropical blue design, if looking good is your thing.
Cons: The most expensive strap on our list.
Improved SUP Stand up Paddle Board Surfboard Carrier Shoulder Strap
Summary: The Improved SUP Carrier is a simple one-piece shoulder carrier. There are no buckles or attachments and the shoulder strap is permanently attached, not clipped on like some other options.
Pros: The basic design means this shoulder strap often costs half as much as other shoulder straps. The simple construction also means this strap is the lightest on our list, which can be helpful when you're carrying it around and not using it.
Cons: Some reviewers have complained that the seams have come apart when trying to carry a larger, heavier paddleboard.
Ultrafun Paddle Board Strap Carrier
Summary: The Ultrafun carrier is a lightweight SUP shoulder carrier strap with nylon straps and a neoprene shoulder strap. It also has an attachable pouch for water bottles, sunscreen, or anything else you need.
Pros: Both the shoulder straps and board straps are fully adjustable to fit you and your paddleboard. It has a large, neoprene cushion with no logo if you prefer a more discreet look.
Cons: This one of the newest SUP carrier straps offered, so its durability is still unknown.
Conclusion:
Whether you prefer a simple no-frills strap or need something a little sturdier for your larger paddleboard, you can find a good choice in our list. Whichever Stand Up Paddleboard Shoulder Carrier Strap you choose, it's sure to make your paddleboarding sessions so much easier. And it might even encourage you to try out that great new spot that was just a little too hard to get to before.
Other Great Paddle Board Related Articles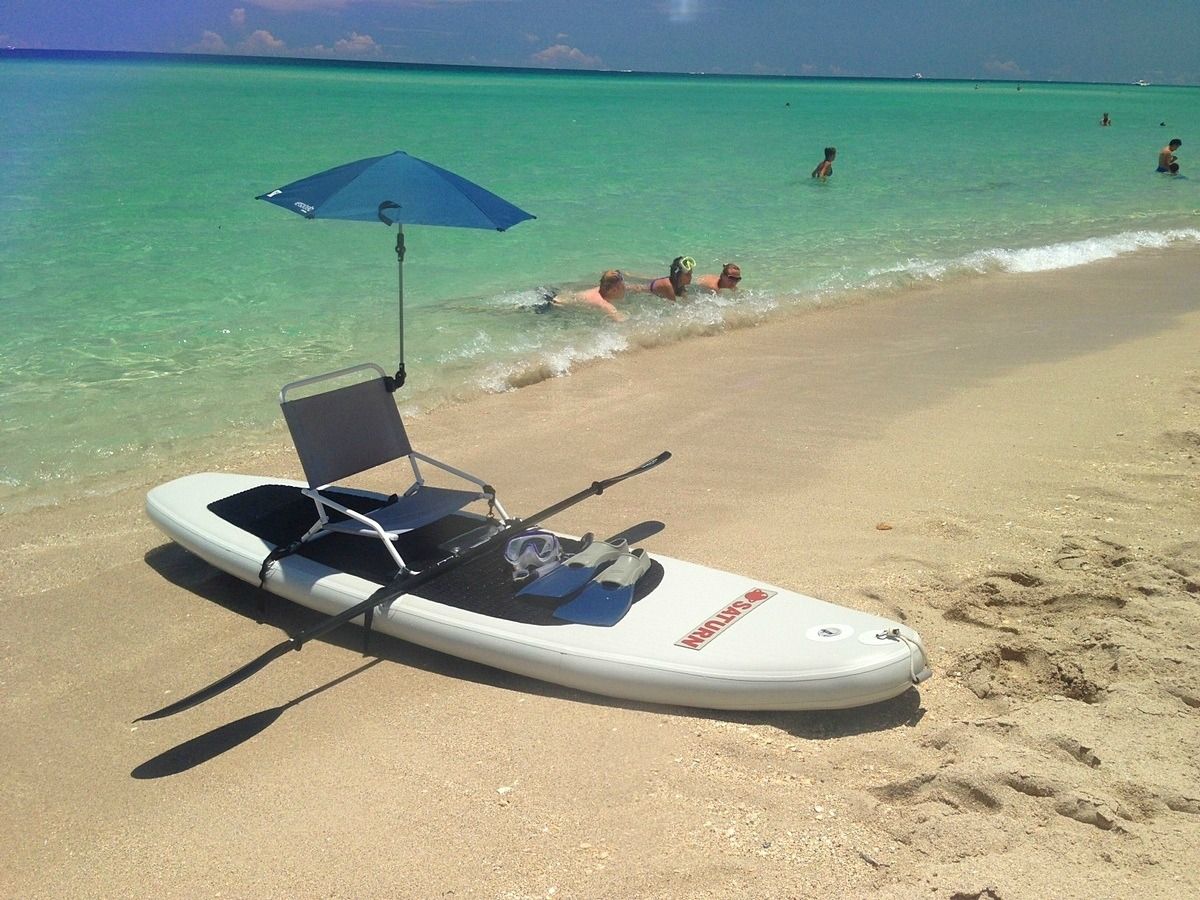 Some of the links in this post are affiliate links. This means if you click on the link and purchase the item, we will receive …